About this Event
Coil Weaving Workshop with Di Turner at the Lockington Heritage Complex
November 16 2019
1-4pm
Coil Weaving Workshop with Di Turner to be held at the historic Lockington Heritage Complex
After 40 years of knitting and sewing for the family, it was in my late 50's that I started delving into my life history. In doing so, my cultural background quickly began to take precedence in my life.From this historical trek came my love and desire to create with coil weaving, a traditional Aboriginal technique that I was fortunate to learn from Master Weaver, Aunty Marilyn Nicholls. Even though I am not from this country, Dja Dja Wurrung, I have lived here 11 years and have learned from and respect the Jaara people, their Elders. I show my respect to this country, their Elders past, present and emerging.
Di Turner
Cost: $65 | Seniors $60
What to Bring: An Apron
What We Supply: Materials and Afternoon Tea
Venue Location: 2-10 Market Street , Lockington, Victoria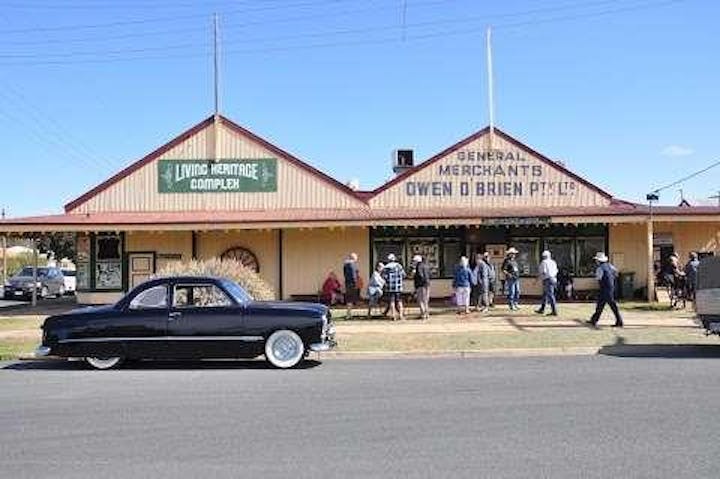 Lockington and District Living Heritage Complex Inc
The Lockington & District Living Heritage Complex is a local history museum and resource centre. At the Complex, you can view the collection of local history memorabilia, research the history of Lockington & District or join in the many events held there.