Coherence Therapy Training Workshop - Sydney, Australia (12 hrs CE credits)
Location
Peter Canisius House
102 Mona Vale Rd
Pymble, NSW 2073
Australia
Description
Interested in building or deepening your clinical skills in Coherence Therapy?
Although this weekend intensive will not require prior experience or training in Coherence Therapy, it will promote intermediate-level skill building. US-based CT trainer Niall Geoghegan, Psy.D. will provide live demonstrations and direct coaching to all attendees. Click the 'Attend Event' button to read the full details of this peer-oriented workshop (clicking will not automatically book the ticket).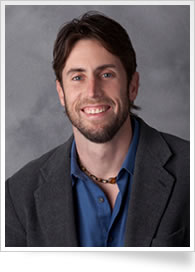 In line with the central philosophy of CT, emphasis will be on direct experiential learning. This will be interwoven with live and recorded sessions and presentation by both Niall and intermediate-level peers from the existing Australian CT practitioner community.
Workshop Approach
Both days of the workshop will include live and recorded demonstrations of the process, as well as experiential exploration of how to create the powerful experiential exercises that make CT so effective. Real-time input from Niall and the intermediate level peer-coaches will sharpen the crucial skills of creating vivid and powerful Symptom Deprivations, Overt Statements, Sentence Completions and more. This will be augmented throughout the workshop by didactic presentations, Q&A, and processing of participants' experiences.
Attendees of previous CT peer-learning workshops in Australia said:
"my way of working with clients changed from this day forward"
"I was feeling un-inspired and disconnected – this has energised me, reminded me why I ever wanted to do therapeutic work"
"a terrific way to learn, safely, in-company, delightful"
"an excellent way to learn at your own level, a co-learning model suitable for all levels"
Bonus!
Bruce Ecker will join by video conference during the workshop.
Previously unseen video of case studies with Bruce will be shown in this workshop.
Who is this for?
Participation is for therapists and counsellors, mental health clinicians, certified coaches, or students in accredited graduate training programs.
Although beginners are welcome, this will not be an introductory workshop. Participants will need to be familiar with the basic ideas and vocabulary of Coherence Therapy, a primer on which will be made available online before the workshop.
The Australian Psychological Society advise that APS Members may accrue Continuing Professional Development (CPD) hours by participating in activities that they determine to be relevant to their specific professional approaches, and professional development goals. CPD activities do not need to be endorsed by the APS. A certificate of attendance will be available on request.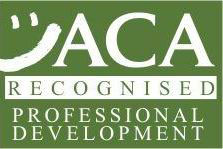 Attendance at the 15-18th May CT workshop in the Yarra Valley, Victoria (75min north of Melbourne CBD) is highly recommended as preparation for participation, for those who have not attended a previous training or workshop. See link for more information and booking.
Workshop size
The size of this intensive workshop is limited. Early registration is encouraged.
This weekend intensive will promote beginner and intermediate-level skill building through active participatory learning.
.
~~~~~
BIO
Dr. Geoghegan has a private consultancy in Berkeley, CA, and works with many clients remotely by telephone/skype. Niall received his Doctorate in Clinical Psychology from the Wright Institute in Berkeley, CA. Previously he worked as a psychologist at Kaiser Permanente working with hundreds of clients from widely diverse backgrounds.
Niall is experienced in the practice of EMDR (Eye Movement Desensitization Reprocessing), a procedure commonly used to treat symptoms of trauma, panic and anxiety. In addition, he incorporates techniques drawn from a wide variety of other therapy modalities, including Process Work, Gestalt, Hakomi, Inner Child Work, Psychodynamic Psychotherapies, and incorporates Cognitive Behavioral (CBT) strategies when appropriate.
Niall specializes in Coherence Therapy (previously known as Depth Oriented Brief Therapy), and is one of just a handful of therapists certified by Bruce Ecker, founder of Coherence Therapy. More information about Niall at his website.

As a trainer at the Coherence Psychology Institute, he leads other licensed practitioners in learning how to integrate Coherence Therapy into their practice. More information at the Coherence Therapy Website.
~~~~~
NEW VIDEO RESOURCES - JUST IN!
Bruce Ecker's March 2014 presentation on Memory Reconsolidation
at the Psychotherapy Networker Conference (20min).
~~~~~
Introduction to Coherence Therapy
4 part video series - ONLINE now!
Click HERE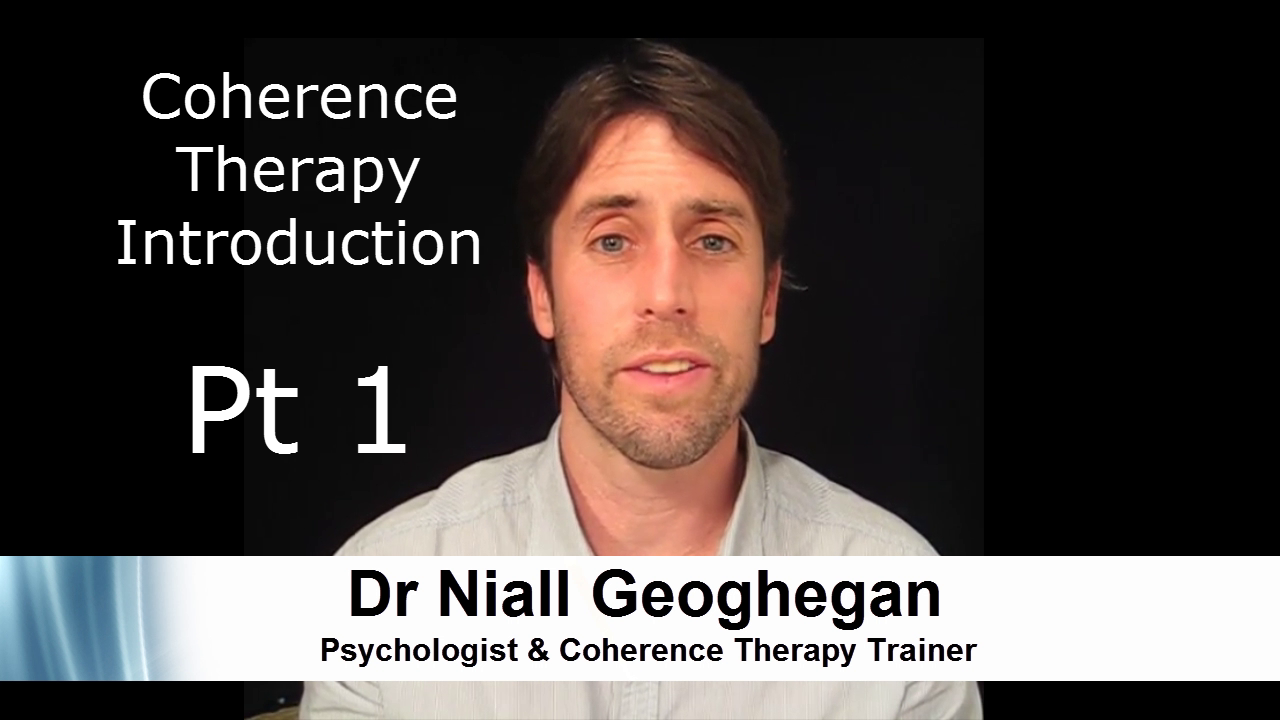 ~~~~~
Bruce Ecker Interview (excerpt) with Richard Hill from MindScience TV
Using Memory Reconsolidation in Psychotherapy
~~~~~
Refunds will incur a $50 administrative charge, and are available up to 30 days before the event. Refunds requested within 30 days of the event will be made only if the event is fully-booked.
Tickets are transferable.
~~~~~
Location
Peter Canisius House, Pymble, is located within the extensive grounds of Canisius College on the leafy North Shore of Sydney. The venue is 30 minutes from the CBD by public train transport and 45 minutes by taxi from Sydney Airport.
See here or http://tinyurl.com/CTinOZsydneyJuly2014
for online Google map and details how to get there.
See here or http://www.petercanisiushouse.com.au/location.html
for PDF download details how to get there.
Wheelchair access
Ground level workroom

Ground level residential rooms available on request, close to

Disabled access bathroom

Ramps to main entrance and other rooms

Some stairs on the premises however all workshop rooms can be accessed through the building and via ramps.