About this Event
This year the NSWDRR19 Symposium explores how the three sectors of society – private, public, community – can further leverage resources and expertise available to each sector, and partner together to mitigate the impacts of disasters.
Hear from leading practitioners on how public-private-community partnerships are working for them, network with those in your region, discover what resources and funding opportunities may be available to you, and learn how you too can partner to reduce disaster risk.
This free event is open to anyone from an emergency service, a community service organisation, local government or a local business. Register now to secure your place.
View the program below >here.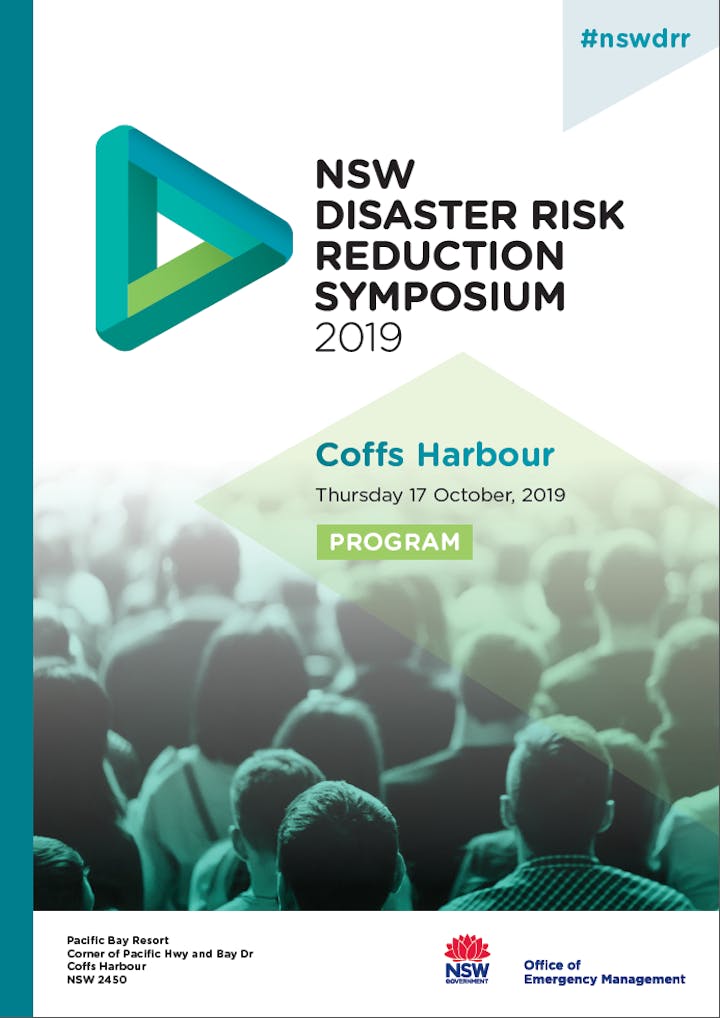 Interested in having a stall at the marketplace?
A stall at the marketplace is a great opportunity to showcase your work, services you offer, and to network.
The marketplace will be open during networking sessions.
If you are interested in having a stall, contact the event organisers directly to discuss your needs and for more information.
Need more information?
Email: oem.symposium@justice.nsw.gov.au
Phone: (02) 9212 9250
emergency.nsw.gov.au/drrsymposium
#nswdrr