Description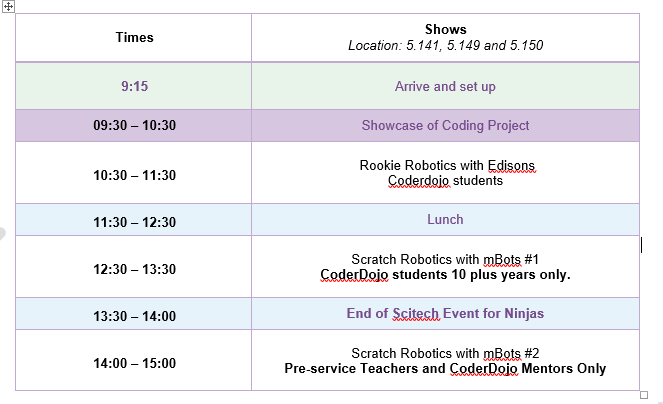 This day is all about sharing and showcasing a project that you have been working on this year at CoderDojo.
Ninjas and parents/carers are invited to attend the morning session from 9.30-10.30am to see the amazing work that takes place at CoderDojo.
10.30-11.10am Scitech will run a workshop for junior and senior Ninjas using the Edison robots. This session is optional as you may just like to attend CoderDojo and continue working on your project.
11.30-12.30 Lunch will be provided for everyone attending (Pizza or Subway catering) so please let us know if you have special dietary needs.
Please make sure you only regsiter the number of children that will be attending this session - Juniors are encouraged to apply.