Description
What better way to celebrate Mother's Day than to spend it with your little ones bonding over tech and learning awesome new skills!
This is a great opportunity for the young ones to share their interest in coding with that important person in their life. You.
Come along for your first play with the amazing Arduino.
"Arduino boards are able to read inputs - light on a sensor, a finger on a button, or a Twitter message - and turn it into an output - activating a motor, turning on an LED, publishing something online. You can tell your board what to do by sending a set of instructions to the microcontroller on the board*."
We will give you a good primer on the programming basics needed to use the Arduino followed by a hands on session where you will work together and tap into your creative side to play around and program something cool.
In this workshop, you will program your own Arduino from scratch. We will cover the following topics:
The difference between a laptop and an Arduino.

What 'programming' actually is?

High level overview of basic programming concepts including variables, loops, data structures (arrays), 'if' statements and functions.

Set up and programming of the Arduino, including some of the basic terms used to code it.
* https://www.arduino.cc/en/Guide/Introduction


DETAILS
When: Saturday, May 5 10am - 2pm

Where: One Roof 77/79 City Rd, Southbank VIC 3006

Participants: Beginners - dabblers, mothers/guardians/aunts bringing their special ones (daughters/nieces/etc)

Prerequisites: You don't need any prior knowledge of programming. The only requirement is that you are curious, keen to participate and excited to learn something new!

Note: You only need to purchase your own ticket and you can bring your budding developer with you.


REQUIREMENTS
Laptop with charger (laptop needs to have USB port to connect to the Arduino kit)

Bring a packed lunch and a bottle of water

Download the free Arduino IDE* here: https://www.arduino.cc/en/Main/Software (this will be where you write all your code!)
*IDE: https://en.wikipedia.org/wiki/Integrated_development_environment


MEET OUR FACILITATORS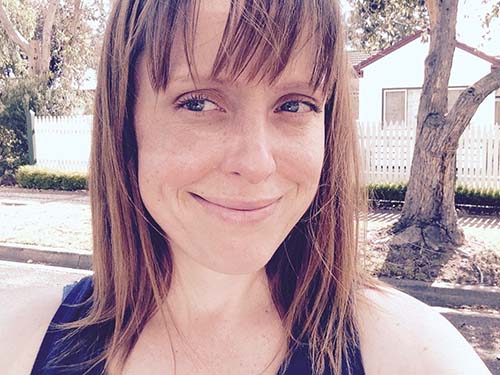 Jaime Gunther
Lead Facilitator

Jaime is a Software Developer at Envato. Having graduated university with a degree in zoology, she never really found her calling until she started teaching herself to code. Her motto is always to ask 'why not?' and she is a big advocate for giving yourself the time and patience to explore what makes you happy. Inspired by the endless possibilities that tech provides she is also always keen to get kids interested in code.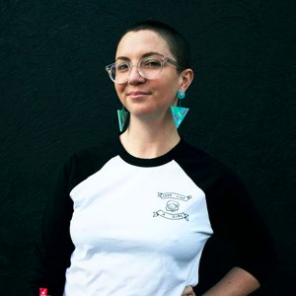 Amelia Schmidt (Milly)
Assistant Facilitator
Milly has a weird and wonderful work background that spans writing, editing, teaching, photography, engineering, UX research and design, people and project management and entrepreneurship. She likes to try new things and then combine all her skills into new roles. Milly's got experience in agency, product, small and medium business, and she's also working on her own products.
---
We strive to make our events and workshops as accessible as possible to our audience and with the support of our generous sponsors and partners we are able to offer our events and workshops at a significantly-low fee.

Code Like a Girl is supported by:

NATIONAL PARTNERS

---

FAQs
Is there an age requirement for the children?
Although there is no strict age requirement, we'd recommend the children are aged 9+ because we will be doing actual text programming which is a bit complicated for the younger ones.

How many tickets are required to attend the Mother's Day Workshop with my child/niece/special one?
You only need to purchase a ticket for yourself and your special one can come along with you.

Do I bring a laptop for each of us or one to share?
You only need to bring one and share it between the two of you. The main purpose of the workshop is to enjoy learning programming together.