Cocobella Presents: Health & Wellness Talk by Maz Valcorza + Nadia Felsch
Description
Serving passionate speakers, with a dash of coconut water.
Join us for Cocobella Presents, a free event to help motivate and inspire you to be your best. We have two impassioned speakers for the night.
Maz Valcorza is the founder of the first raw, organic cafe in Sydney, Sadhana Kitchen. Her food philosophy has boomed into an Instagram sensation. Learn how she fine tunes her work/life balance through goal-setting and yoga-bound philosophies.
Nadia Felsch is a wholefoods recipe developer, health writer, food stylist and nutritionist-in-the-making. Her relatable approach to food is based on simple, delicious and nutritious eating. She'll be sharing recipes and ideas on how nutrition and mindfulness can help you attain a healthy, balanced routine.
We have partnered up with Small Mouth Vodka so there will be plenty of Cocobella coconut water cocktails available on the night, with all proceeds from the Cocobella bar to be donated to the Australian Conservation Foundation.
Each attendee will receive a gift bag of goodies from our speakers, suppliers and Cocobella coconut water. This session is FREE and is Cocobella's way of saying 'you can do it' to our fans.
ABOUT SADHANA KITCHEN AND NADIA FELSCH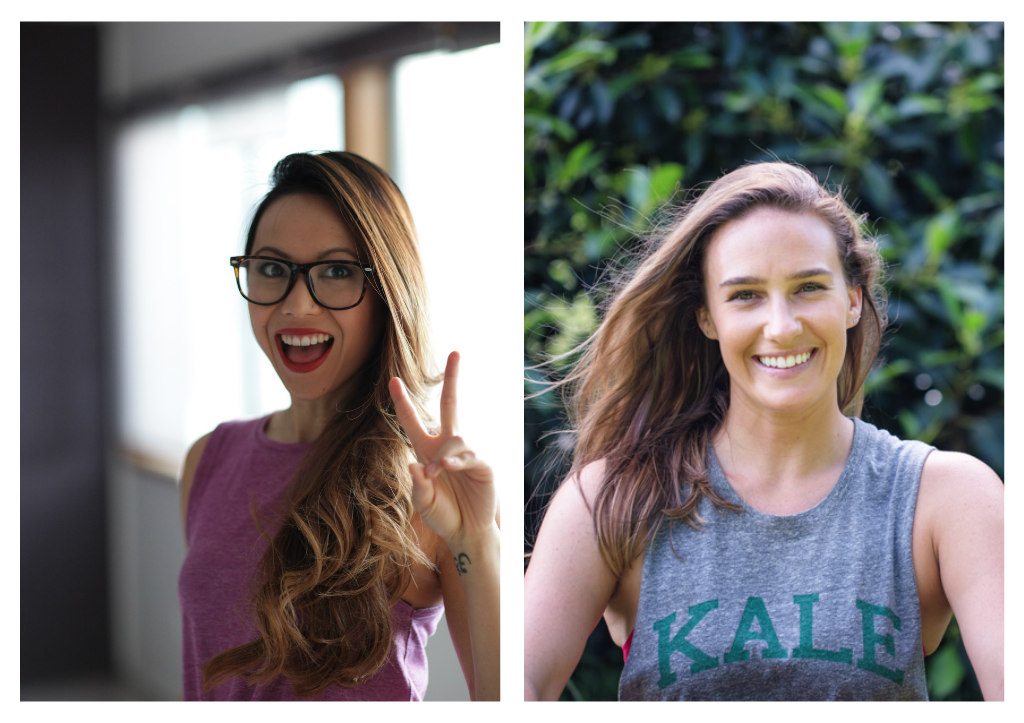 Maz Valcorza traded in her corporate career for a chance to open Sadhana Kitchen - Sydney's first cafe specialising in organic, plant-based living foods and wholefoods. As a yoga teacher and wholefoods jedi, Maz strives to encourage students to work towards a deeper connection with their mind, body and spirit. She believes that what we put into our bodies everyday is part of our Sadhana (conscious spiritual practice), and hopes to share ways for everyone to discover their own personal wisdom, self-healing abilities and infinite potential.

Nadia Felsch's philosophy is to eat well, look good and feel great without stress and extreme measures – we couldn't agree more! This year, Nadia has launched her clean eating program, 'Path to Wholefoods', and she has an arsenal of wholefood recipe e-books to share with the world. She'll be showing us that a full, healthy lifestyle is within reach and it can be achieved by incorporating simple, nutritious recipes into everyday meals.
Organiser of Cocobella Presents: Health & Wellness Talk by Maz Valcorza + Nadia Felsch
The Brunswick Street All Out is a one of a kind day long event, hosting workshops and activities inside retail stores on Brunswick Street Fitzroy. 
This event is organised with Wynter Projects. Wynter Projects aims to introduce, collaborate and promote the arts to a public audience through art walks and creative projects/events. These unique walking and cycle art tours are designed to offer a cross-disciplinary morsel to a curious audience.