Description
Are you an accounting university student, new to the job market or someone who is looking for fast tracking your career in accounting role? If the answer is Yes, then we have a perfect event for you!
In the professional field, mentorship is widely regarded as one of the most efficient ways to fast track our career. Mentees not only learn the knowledge and skills from mentors, but also access the professional socialization and gain personal support to facilitate their success.
Our speakers are HR experts and recruitment specialists with extensive industry experience, they will discuss the significance of mentoring and coaching in career development and how to utilise this powerful tool most effectively. They will share with the audience their own experiences, opinions as well as some tips and advices in career development.
In addition, CPA WEChat Discussion Group will formally launch its mentoring program (WEMentor Program) at this event. Commencing in April 2018, WEMentor program is a six months program, which pairs up mentees with the most suitable mentor with the right expertise who can assist mentees in achieving his or her own career goal in the accounting profession. If you are interested in becoming a mentor or mentee, do not miss out this opportunity for further information!
Come and join us at this free event, get inspired and meet new friends!

---
Our Speakers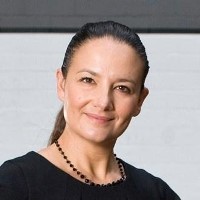 Angela Anasis
Angela Anasis is Executive General Manager of the Randstad Consulting Group. She is currently managing a team of 20 Client Solutions Account Managers across the Asia Pacific region.
With more than fourteen years of recruitment industry experience across numerous industries in both public and private sectors, Angela has developed various innovative programs such as temporary workforce transitioning, benchmarking, volume recruitment projects and training and performance management services in the finance, banking, insurance, retail and property sectors, to name a few.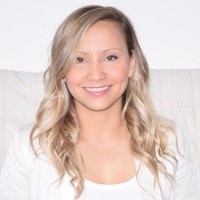 Veronica Sargeant
Veronica is a dedicated HR Business Partner who has successfully held HR roles in a variety of sectors including FMCG, professional services, hospitality, manufacturing and mining.
Veronica draws on her 8 years of experience as a HR professional to coach and help people reach their full potential. Her background spans from leadership and talent development, individual and career coaching as well as taking the lead in change management initiatives. Veronica is also a Certified Executive Coach.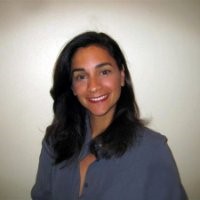 Pauline Triggiani
Pauline is the founder of Priority People Consulting. She has 25 years extensive coaching experience in Culture Development, Business Planning and Facilitation.
Pauline works with clients to understand their challenges and goals and closely tailoring the coaching to their needs. She uses proven tools and techniques to support clients' successfully building greater self-awareness, leveraging their strengths and introducing new ways of operating that address development goals. Pauline's coaching skills and ability to transfer knowledge to leaders help guide clients quickly to much higher levels of output and satisfaction.