Description
COACH to GROW
Build High Potential Teams
The world of business has never been more volatile and unpredictable. Disruptive entrants to the market can appear anywhere and at any time, whilst employees are demanding more from their leaders and workplaces to support their engagement, well-being, growth and development.
Are you leading with a growth-focused mindset or are you stuck just trying to keep your head above water?
As managers and business leaders we can become so focused on keeping up that we have no time or head space to develop and grow our people, yet this is the only way to meet the demands of 21st century workplaces, marketplaces and the individuals that inhabit them.
It's easy for leaders to buckle under this pressure and default to leading with; answers, directions and control, however a shift in leadership and management style is needed and needed now.
COACH to GROW can help!
This is the go to event for all Business Leaders, HR, People & Culture, Learning & Development, Change Management Gurus and the managers and leaders that they support.
Gabby will share some of her leadership and learning philosophies and reveal to you some simple, yet powerful insights into coaching techniques you, your managers and your leaders can embed into everyday work practices, helping you to:
Adopt a growth-focused mindset
Help teams reach their full potential and
Achieve amazing people and business results
Our Keynote COACH to GROW Breakfast Event is powerfully insightful and collaboratively interactive.
It will inspire you and your organisation to get started on your COACH to GROW journey.
With immersive and thought provoking content we'll explore some coaching insights business leaders and managers can use in their everyday work practices.
These insights can help you to:
reduce stress and free up time

drive engagement and impact

increase active learning and innovation

develop and encourage your teams to flourish and thrive

create the time and space to do your own great work
---
Your COACH to GROW Speaker.
Gabby Hartin. Higher Curve Founding CEO & COACH to GROW Creator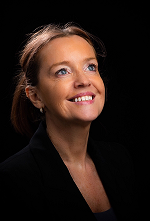 Gabby has been unlocking the potential of growth focused humans for over 25 years across Corporate, SME, Government and Educational audiences. An internationally experienced consultant, educator, author and keynote speaker, Gabby is dedicated to enabling individuals, teams and organisations to greater performance levels through the power of consistent and sustained learning, change and growth.
Gabby is an engaging and creative speaker who challenges her audience to think deeply about their approaches to both life and work. Her events are always insightful, immersive, collaborative and fun!
---
What are attendees saying about the COACH to GROW keynote event?
'Such a clever, practical session! The simulation was so unexpected but so important, a simple & fun activity to explore complex issues." Caroline Walsh, Director JHL Accounting

"Loved the sailboat metaphor, the future of trending skills and the amazing content!" Michael Durst, Regional Manager Easy2C
"Loved the way the session allowed for different insights and perspectives of the group members." Lara Bandarian, HR Manager Karndean Design Flooring
Inclusions:
The opportunity to network with attendees

Tea, coffee and a light buffet breakfast will be served during the networking time

You will be seated and involved in an interactive presentation

Delivered within a gorgeous space with stunning Melbourne skyline vistas, you will meet, learn and collaborate with a high performing group of like-minded change-makers all committed to realising the full potential of their people

All volunteers are rewarded with 'growth-focused' gifts

Every audience member receives a personalised gift as a key memento on the day
To ensure a high level of personalisation and attention to detail, Gabby has deliberately chosen to restrict numbers for her breakfast to a maximum of 25. Book your ticket now and don't miss out!
Agenda
8.00am
Registration, networking, personalised memento gifts and buffet breakfast
8.30am
Interactive keynote Event, final networking
10.00 -10.15am
Final networking and Event concludes
Ticket Prices
Take advantage of the special DISCOUNT RATE of $58 until 6pm October 16th, 2019.
After the cut-off-date all tickets are $79
Cancellations and Refunds
If you are unable to attend we'll be happy to accept a substitution in your place. Please send through the details of this substitution PRIOR to the event via; info@highercurve.com. Refunds are not available.
---
Whether you are looking for your own growth and development or the development of your managers and leaders, COACH to GROW is for you.
And if you're committed to sparking legitimate, sustained and positive change, you belong with us on the Higher Curve.
---