Description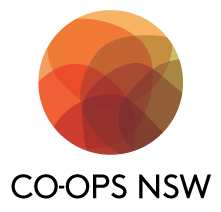 Co-ops NSW is proud to present its 2018 Conference and addtional events - Hosted by the UTS Centre for Business and Social Innovation (UTS/CBSI).
The Co-operative Director – Professional Development Workshop
Co-ops NSW has designed the 2018 Conference to build the capacity of co-operatives in NSW and stimulate co-operative learning and innovation.
The only professional development program in Australia specific to co-operative directors. Tailored for new, experienced or future co-operative directors
Full day workshop including Eight Learning modules:
• The National and International Co-operative Context
• Co-operative Principles and Values
• The Co-operatives National Law and Regulations
• Directors' Roles and Responsibilities
• Good Governance Principles and Conduct
• Conflicts of Interest
• Strategy, Planning and Risk Management
• Effective Board Meetings
All participants also receive a copy of "Co-operatives in Australia: A Manual" the comprehensive guide to running a co-operative in Australia published by Co-ops NSW in 2017.
Presented by Sam Byrne, Secretary, Co-ops NSW