Description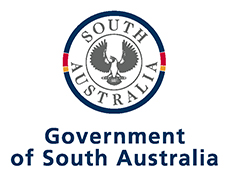 Brought to you by the Office of Green Industries SA and Department of State Development
Co-operatives are serious business.
Internationally, co-operatives are estimated to provide employment for over 100 million people, with three hundred of the world's largest co-operatives generating a combined annual turnover of over USD $1.6 trillion, equivalent to the world's ninth largest economy.
In Australia, the top one hundred businesses that operate as co-operatives, mutuals and credit unions control a combined annual turnover of around $27.9 billion and the number of members of co-ops and mutuals is 14.8 million.
By their very nature, co-operatives are more resilient in economic downturns, and help keep money and jobs in local communities.
Many Australians are already members of a co-op – for example, a credit union. Right now, the co-operative landscape is dynamic and innovating quickly. What differentiates newer co-op models from the co-ops we are more familiar with? What kind of advantages do they offer, and what challenges do they create?
Join Michel Bauwens, founder of the P2P Foundation and Head of Research for Commons Transition and world-renowned peer-to-peer (P2P) theorist on new technology, digital media, culture, politics, governance, and social and economic innovation, to learn more about co-operative business models.
Bauwens will discuss how co-operatives can achieve economic, social and environmental objectives, provide more secure livelihoods of purposeful work in an era of precarious employment and showcase international models using case studies such as Spain's Las Indias, Italy's Emilia-Romagna and New Zealand's Enspiral.

The Office of Green Indsutries SA Department of State Development