CMSS Public Lecture: Sharia in Islam -- what it is, and what it is not
Event Information
Location
Austin Lecture hall, Arts Building, University of Western Australia
Description
CMSS Public Lecture:
Shari'a in Islam: what it is, and what it is not.
By Dr Khalid Zaheer, Fellow of Al-Mawrid, Pakistan
Date: Monday, 1 May 2017
Time: 5pm to 6.30pm
Venue: Austin Lecture Hall, 159, Arts Building, UWA.
Entry: Free
In this lecture Dr Khalid Zaheer will focus on common misconceptions about Shari'a and explain what Shari'a is and is not, with concrete historical and contemporary examples.
Dr Khalid Zaheer is a student of the prominent Islamic scholar Javed Ahmad Ghamidi of Pakistan. Zaheer's doctorate from University of Wales (1994) was a critique of Islamic banking. He taught Islamic studies and Islamic ethics in business in Lahore University of Management Sciences from 1996 to 2006. He was the Dead of the Faculty of Arts and Social Sciences in the University of Central Punjab from 2009 to 2012. He is currently a Fellow of Al-Mawrid, an institute for Islamic education and research in Pakistan.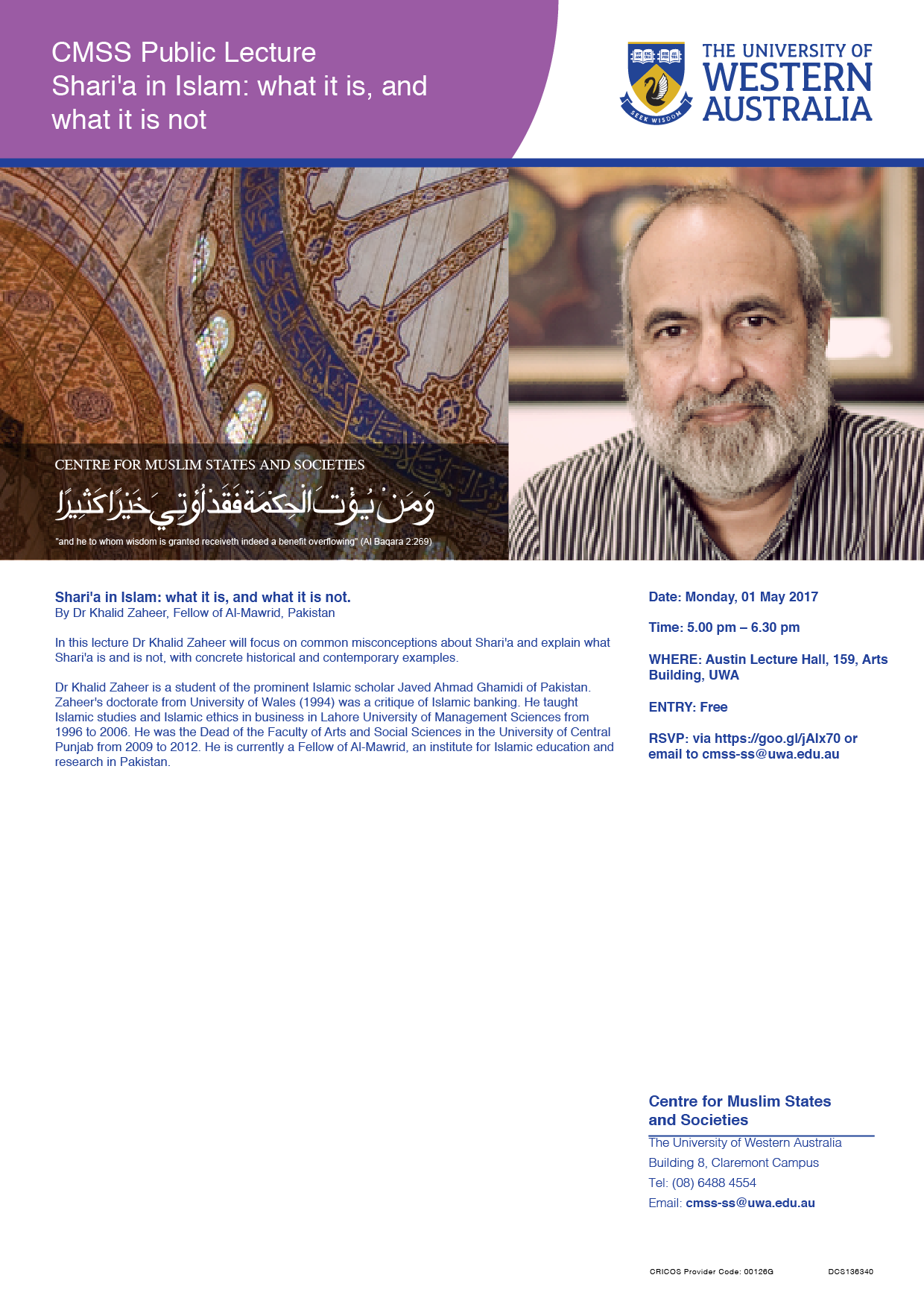 Date and Time
Location
Austin Lecture hall, Arts Building, University of Western Australia