About this Event
Youth Climate Forum: Working Towards a Sustainable Future
FREE EVENT - BOOKINGS ESSENTIAL
Saturday 1 February: 2 – 4pm
Are you aged 12 - 25 and passionate about climate activism? Would you like the opportunity to talk, and workshop your ideas with leading political and scientific experts in the field?
Join other young people for an afternoon of collaboration, brainstorming and learning. Guests include Kate Auty, ACT Commissioner for Sustainability and Environment; Professor Will Steffen, Emeritus Professor Fenner School of Environment & Society (Inaugural Director of the ANU Climate Change Institute); and PhD Candidate Aaron Tang, Climate Change Institute & Fenner School of Environment and Society.
You will have the opportunity to discuss your revolutionary ideas and ask questions of our experts, in an informal setting, designed to empower young people to be active citizens of the future.
Afternoon tea provided.
Above image credit: Julian Meehan/School Strike, via Flickr.com.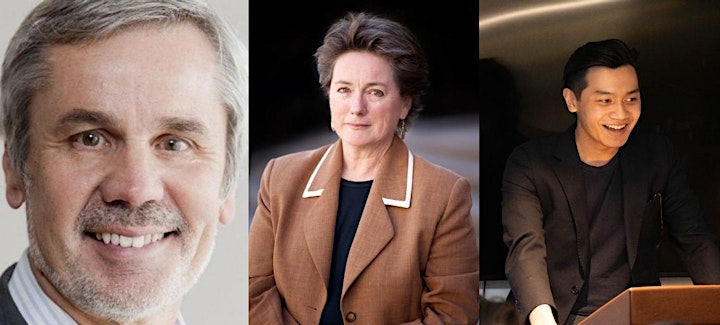 Canberra Museum and Gallery is proud to present this event, with the following experts as part of our panel:
Will Steffen (above left)
Will Steffen has a long history in international global change research, serving from 1998 to 2004 as Executive Director of the International Geosphere-Biosphere Programme (IGBP), based in Stockholm, Sweden, and before that as Executive Officer of IGBP's Global Change and Terrestrial Ecosystems project.
Will was the Inaugural Director of the ANU Climate Change Institute, from 2008-2012. Prior to that, he was Director of the ANU Fenner School of Environment and Society. From 2004 to 2011 he served as science adviser to the Australian Government Department of Climate Change. He is currently a Climate Councillor with the Climate Institute, and from 2011 to 2013 was a Climate Commissioner on the Australian Government's Climate Commission; Chair of the Antarctic Science Advisory Committee, Co-Director of the Canberra Urban and Regional Futures (CURF) initiative and Member of the ACT Climate Change Council.
Steffen's interests span a broad range within the fields of sustainability and Earth System science, with an emphasis on the science of climate change, approaches to climate change adaptation in land systems, incorporation of human processes in Earth System modelling and analysis; and the history and future of the relationship between humans and the rest of nature.
Kate Auty (above centre)
Kate Auty was appointed in May 2016 as the ACT Commissioner for Sustainability and Environment. Kate was previously the Commissioner for Environmental Sustainability, Victoria. She was previously a member of the advisory board of AURIN, Chair of the advisory board of NeCTAR, and a member of the advisory board of ACSEES (MDBA). Other roles have included Vice Chancellor's Fellow (University of Melbourne), Chair of the Ministerial Reference Council on Climate Change Adaptation (Victoria 2008-2010), member of the Victorian Premier's Climate Change Advisory Council (2009-2010), a City of Melbourne Climate Change Ambassador developing the Future Melbourne Plan 2026 (2015), and director on the Board of the AWiA Ltd in 2017. Continuing roles are director of MSRF Ltd, Chair of the Board of the Banksia Foundation Ltd and director of Sustainable Business Australia.
Aaron Tang (above right)
Aaron's PhD research examines international governance structures of negative emissions technologies (technologies that take in carbon dioxide such that net emissions are negative). This involves looking at effective governance structures for other global issues, and determining their application to the topic area of negative emissions. Aaron's research also explores the current international environment regime complex and potential avenues for policy integration of negative emissions technologies. Aaron completed a Bachelor of Arts (Honours) majoring in International Relations and Geography at the ANU in 2017. Aaron's Honours research focused on the nexus between World Trade Organisation dispute settlement and environmental policy.
About the exhibition:
Alexander Boynes and Mandy Martin with sound by Tristen Parr
Saturday 16 November – Saturday 1 February 2020
From 'eco' to 'FIFO'. From high-value to high-vis. This art installation encompasses the complex political, environmental and fundamental social issues that are occurring right now and for the visible future. A collaboration between artists Mandy Martin, Alexander Boynes and musician Tristen Parr, High-Vis Futures is a sequence of sound, video projection and mixed media artworks depicting the intimate connection between industry, carbon emissions and the end of the fossil fuel era.