A full day of learning how to plan financially successful events for your Club or Society.
About this event
Have you ever thought about a good strategy to boost your Clubs & Societies events and/or activities?
If not, this is the right time to do it!
In collaboration with Adam Mostogl who in any given week, might be helping young entrepreneurs to kick-start their clubs, and societies to challenge the status quo.
With Adam, you will be generating a plan for activities, initiatives, and programs to run through your Club or Society.
The afternoon session will be run by Bianca Crocker, an enthusiastic fundraising and philanthropy advocate with Certified Fund Raising Executive recognition, she aspires to be an architect of community change who can bring resources, passion, and people together to help make our world a better place, both locally and globally.
Bianca believes everyone has the capacity to contribute to enhancing our society in some way; many just need to be inspired to do so. Bianca will be helping you to develop an 18month plan for obtaining grants and funding to subsidise their events.
By the end of the workshop you will have;
An outline of a plan/initiative and/or program for your Club or Society
An 18-month strategy for fundraising and grants to support your plan / initiative / program
We'd love to see at least 1 - 2 people from every Club + Society
Grants and funding will be linked to ideas and plans generated during the workshop
Mystery evening event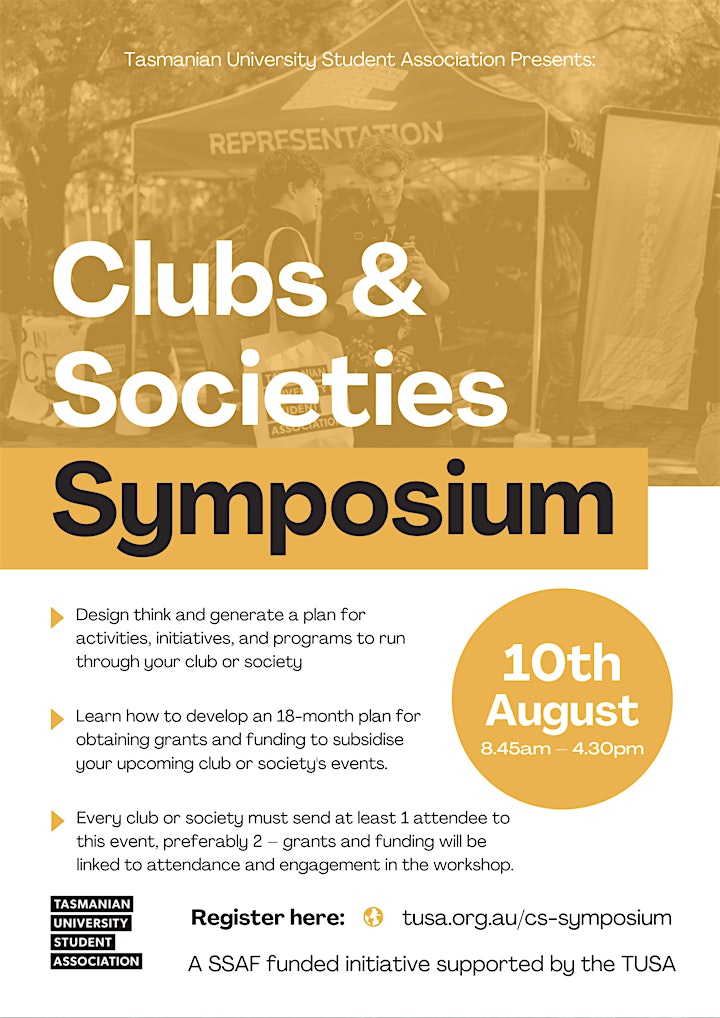 Organizer of Club and Societies Symposium