Description
What is climate change? How will it affect human wellbeing and our environment? What can we do about it?
You're invited to explore how climate change will affect you at a series of forums which will bring together climate scientists, specialists, and community members at local venues from Mandurah to Two Rocks.
Forum panels include some of Western Australia's most respected scientists and experts - including WA Chief Scientist Prof Peter Klinken, WA Scientist of the Year Prof Peter Newman, IPCC report contributing authors, as well as senior climate scientists and other specialists from the University of Western Australia, Murdoch University, Curtin University, the Oceans Institute UWA, and Doctors for the Environment.
Each event will include short presentations by the three panel members, then an open question session for you to 'Ask a Scientist' your question, followed by refreshments and socialising with our speakers and other guests.
These forums have limited capacity - so tell your family and friends, and book your free ticket early to secure your seat on this topical issue of "Climate Change and You"!
TWO ROCKS SPEAKERS:

Prof Kingsley Dixon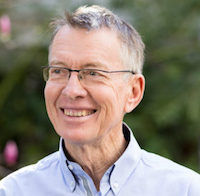 Kingsley Dixon is a biologist and Professor at Curtin University and holds professorial positions at UWA and Kings Park where he specialises in the conservation and restoration of plants and ecosystems in the southwest Australian biodiversity hotspot, coastal ecosystems and dryland regions of the world. He was the 2016 Western Australian Scientist of the Year.

Climate change in a fragmented, often highly degraded and biodiverse environment are issues rarely encountered in many other parts of the world. For the southwest biodiversity hotspot, climate change at the pace being experienced is and will continue to result in radical shifts in the ability of species to adapt, migrate and survive. If we are to ensure a sustained biodiversity then science-driven management and ecological care will be crucial in mapping future management and climate-responses.

Prof George Crisp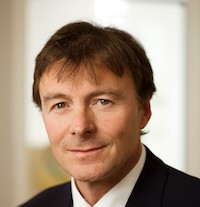 Dr George Crisp graduated in Medicine in England where he completed General Practice training. He has also spent 2 years working as a registrar at Royal Perth Hospital in General and Emergency Medicine before forming a medical practice with colleagues in Shenton Park in 2002. This practice has endeavored to become a model "GreenPractice" to highlight the benefits of environmental action to improve health in our communities.

George regularly writes for medical magazines and does talks and lectures to the public, medical students and peers on environmental determinants of health - and particularly related to the effects of climate change, air pollution and biodiversity loss.

Outside of medicine and family life he is a keen adventurer and musician playing in Perth Rock band "80s Inc".

Climate change has been described as the "greatest challenge to human health in the 21st century" (Lancet 2009). Through direct effects from heat and extreme weather events, to compromising essential natural services that support food production and regulate infectious diseases, rapid changes in Earth's climate will have profound and wide ranging adverse health effects. It is also notable that most of the actions that we can take to avoid climate change and safeguard biodiversity have significant health benefits.

Both have been underappreciated by decision makers and not publicised in the general media. The fact that our health is at risk from climate change should be the top priority for informing urgent and meaningful action.

Angela Rossen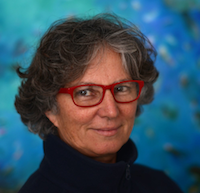 Angela Rossen is an artist who paints the plants and animals of the ocean. She also works with scientists, taking their knowledge out to children and their communities and presents workshops and events that celebrate the wonder of nature. Angela will talk about the wonder of nature.

Renata Zelinova (MC)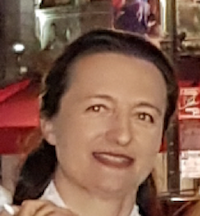 Renata is a geographer with nearly 20 years of experience in addressing biodiversity conservation issues in urbanising landscapes, including over seven years with the Western Australian Local Government Association where she led multidisciplinary teams that helped Local Governments to consider biodiversity in their business. This work has been recognised at the national level for integrating biodiversity into land use planning. Since moving to Quinns Rocks in the early nineties, Renata has been actively involved in grassroots action for the protection of the local environment via the Quinns Rocks Environmental Group Inc.
Organiser of Climate Change and You: Two Rocks