Description
What is climate change? How will it affect human wellbeing and our environment? What can we do about it?
You're invited to explore how climate change will affect you at a series of forums which will bring together climate scientists, specialists, and community members at local venues from Mandurah to Two Rocks.
Forum panels include some of Western Australia's most respected scientists and experts - including WA Chief Scientist Prof Peter Klinken, WA Scientist of the Year Prof Peter Newman, IPCC report contributing authors, as well as senior climate scientists and other specialists from the University of Western Australia, Murdoch University, Curtin University, the Oceans Institute UWA, and Doctors for the Environment.
Each event will include short presentations by the three panel members, then an open question session for you to 'Ask a Scientist' your question, followed by refreshments and socialising with our speakers and other guests.
These forums have limited capacity - so tell your family and friends, and book your free ticket early to secure your seat on this topical issue of "Climate Change and You"!
PIARA WATERS SPEAKERS:
Dr Dennys Angove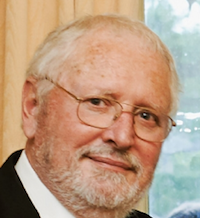 Dennys is an atmospheric chemist and worked as a Principal Research Scientist with the CSIRO, from where he retired in 2014. He has been an active volunteer with Citizens Climate Lobby giving presentations across Australia on the science of climate change and climate solutions, in particular the Carbon Fee and Dividend policy of CCL modelled for Australia by the UNSW and reported in the Australian Carbon Dividend Plan.
Dennys will speak to responses that are needed by individuals, organisations, and governments, to help reduce the adverse impacts of climate change effects. He will explain how fair carbon pricing and the Australian Carbon Dividend Plan modelled at the UNSW would mitigate Green-House-Gas emissions.
Prof Hans Lambers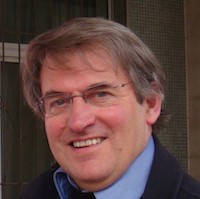 I was born in the Netherlands; PhD (1979). I was appointed Professor of Ecophysiology at Utrecht University (1985). In 1998, I migrated to Australia, where I was appointed Professor of Plant Biology at the University of Western Australia. There, I studied mineral nutrition of Australian native species and crop plants, seeking to discover how some Australian plants acquire phosphorus from depauperate soil and use it very efficiently.
I have published >425 refereed articles, with a H index of 67, and feature on the ISI Highly Cited list. In 2003 I was elected to the Royal Netherlands Academy of Arts and Sciences, and in 2012 to the Australian Academy of Science. I received Honorary Professorships from China Agricultural University (2002), Chinese Academy of Sciences (Research Centre for EcoEnvironmental Sciences, Beijing) (2004), and Shenyang Agricultural University (2018). I was awarded a China 1000 Talent Fellowship in 2018. I received the Lifetime Achievement Award of the International Society of Root Research (2018) and was awarded a China 1000 Talent Fellowship (2018).
Here in the Perth Southwest region, we have an enormous number of different plant species growing on very nutrient-poor sandy soils. Our area is recognised worldwide as a Biodiversity Hotspot; this means we have these wonderful natural treasures but their existence is threatened.
Many of these species grow only here and provide nutrients and shelter for particular native animals. These communities of plants and animals will be pushed towards extinction if we don't take action to protect them. Climate change is putting extra stress on these plant and animal communities. We have a choice; we can choose to live more sustainably to prevent at least some of these losses, but we have to act, and act now.
Prof Peter Newman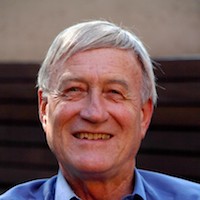 Peter Newman is Professor of Sustainability at Curtin University, the WA Scientist of the Year and a Lead Author of the 1.50C special report in the IPCC. He was awarded an AO for urban design and sustainable transport particularly the saving of the Fremantle rail line and subsequent campaigns to upgrade Perth's rail system. He has been a local government councilor, an advisor to three Premiers and a board member of Infrastructure Australia.
Peter's presentation will highlight how the world is transforming and how it can do it quicker to keep within 1.5C. It will look at how Australia and WA especially is doing and what we can do become a global leader.
Dr Jenny Shaw (MC)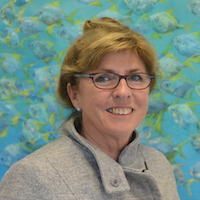 Jenny has worked in marine related areas all her life, in Government and the private sector in both Australia and overseas. She has also been a strong advocate for increasing climate change knowledge and understanding. Exactly 30 years ago (in 1989), she co-hosted the first workshop in WA: 'The impacts of global warming on the marine environment,' and has since worked on local, State, national and international projects dealing with climate change and the uptake of knowledge, particularly in fishing communities. Jenny is the Research Director at the Western Australian Marine Science Institution (WAMSI).