Description
What is climate change? How will it affect human wellbeing and our environment? What can we do about it?
You're invited to explore how climate change will affect you at a series of forums which will bring together climate scientists, specialists, and community members at local venues from Mandurah to Two Rocks.
Forum panels include some of Western Australia's most respected scientists and experts - including WA Chief Scientist Prof Peter Klinken, WA Scientist of the Year Prof Peter Newman, IPCC report contributing authors, as well as senior climate scientists and other specialists from the University of Western Australia, Murdoch University, Curtin University, the Oceans Institute UWA, and Doctors for the Environment.
Each event will include short presentations by the three panel members, then an open question session for you to 'Ask a Scientist' your question, followed by refreshments and socialising with our speakers and other guests.
These forums have limited capacity - so tell your family and friends, and book your free ticket early to secure your seat on this topical issue of "Climate Change and You"!
MIDLAND SPEAKERS:

Dr Vanessa Rauland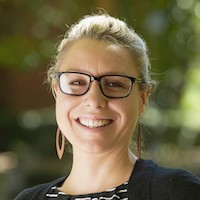 Vanessa is a Research Fellow at Curtin University Sustainability Policy Institute (CUSP) and has a vast background in sustainability and climate change, and a PhD in low carbon cities. She has taught two units within CUSP's Masters degree - 'Climate Policy' and 'Decarbonising Cities and Regions' - for over 7 years, and supervises numerous PhD students in the fields of sustainability, renewable energy and carbon reduction.

With a keen interest in innovation, STEM and entrepreneurship, Vanessa is passionate about tackling climate change through education, technology and startups. Vanessa is also the Founder and Managing Director of EdTech startup, ClimateClever, which helps students, schools and their communities to reduce their carbon footprint, save money and work towards creating a low carbon future.

Vanessa will talk about her journey working in the area of climate change action - from her PhD and academic research working on decarbonising cities and urban development to working with schools through her startup, ClimateClever, empowering students and soon their families and the wider community to reduce their carbon footprint and save money.

Prof Kingsley Dixon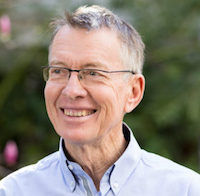 Kingsley Dixon is a biologist and Professor at Curtin University and holds professorial positions at UWA and Kings Park where he specialises in the conservation and restoration of plants and ecosystems in the southwest Australian biodiversity hotspot, coastal ecosystems and dryland regions of the world. He was the 2016 Western Australian Scientist of the Year.

Climate change in a fragmented, often highly degraded and biodiverse environment are issues rarely encountered in many other parts of the world. For the southwest biodiversity hotspot, climate change at the pace being experienced is and will continue to result in radical shifts in the ability of species to adapt, migrate and survive. If we are to ensure a sustained biodiversity then science-driven management and ecological care will be crucial in mapping future management and climate-responses.

Angela Rossen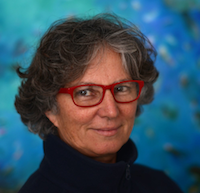 Angela Rossen is an artist who paints the plants and animals of the ocean. She also works with scientists, taking their knowledge out to children and their communities and presents workshops and events that celebrate the wonder of nature. Angela will talk about the wonder of nature.

Dr Jenny Shaw (MC)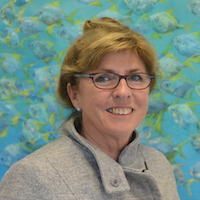 Jenny has worked in marine related areas all her life, in Government and the private sector in both Australia and overseas. She has also been a strong advocate for increasing climate change knowledge and understanding. Exactly 30 years ago (in 1989), she co-hosted the first workshop in WA: 'The impacts of global warming on the marine environment,' and has since worked on local, State, national and international projects dealing with climate change and the uptake of knowledge, particularly in fishing communities. Jenny is the Research Director at the Western Australian Marine Science Institution (WAMSI).