Description
What is climate change? How will it affect human wellbeing and our environment? What can we do about it?
You're invited to explore how climate change will affect you at a series of forums which will bring together climate scientists, specialists, and community members at local venues from Mandurah to Two Rocks.
Forum panels include some of Western Australia's most respected scientists and experts - including WA Chief Scientist Prof Peter Klinken, WA Scientist of the Year Prof Peter Newman, IPCC report contributing authors, as well as senior climate scientists and other specialists from the University of Western Australia, Murdoch University, Curtin University, the Oceans Institute UWA, and Doctors for the Environment.
Each event will include short presentations by the three panel members, then an open question session for you to 'Ask a Scientist' your question, followed by refreshments and socialising with our speakers and other guests.
These forums have limited capacity - so tell your family and friends, and book your free ticket early to secure your seat on this topical issue of "Climate Change and You"!
MANDURAH SPEAKERS:

Dr Vanessa Rauland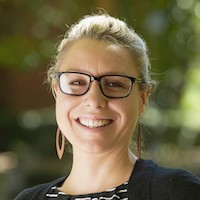 Vanessa is a Research Fellow at Curtin University Sustainability Policy Institute (CUSP) and has a vast background in sustainability and climate change, and a PhD in low carbon cities. She has taught two units within CUSP's Masters degree - 'Climate Policy' and 'Decarbonising Cities and Regions' - for over 7 years, and supervises numerous PhD students in the fields of sustainability, renewable energy and carbon reduction.

With a keen interest in innovation, STEM and entrepreneurship, Vanessa is passionate about tackling climate change through education, technology and startups. Vanessa is also the Founder and Managing Director of EdTech startup, ClimateClever, which helps students, schools and their communities to reduce their carbon footprint, save money and work towards creating a low carbon future.

Vanessa will talk about her journey working in the area of climate change action - from her PhD and academic research working on decarbonising cities and urban development to working with schools through her startup, ClimateClever, empowering students and soon their families and the wider community to reduce their carbon footprint and save money.

Dr Paul Erftemeijer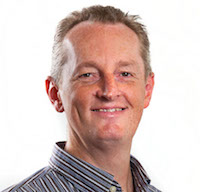 Paul has 30 years of international experience as an applied scientist and specialist advisor focusing on human impacts, management and restoration of critical coastal and marine ecosystems around the world. He is particularly known for his work on seagrasses. He holds an adjunct position as Research Fellow at the Oceans Institute of the University of Western Australia and currently operates as an independent consultant.

Paul will discuss the relationship between climate change and seagrasses. He will explain the beneficial role of seagrasses in mitigating some of the negative effects of climate change on the marine environment. He will also summarise recent observations of negative impacts of climate change on the world's seagrasses, illustrated with examples from his own work and that of others in Australia and around the world. Paul will conclude his talk with some thoughts on how we may best respond to these challenges.

Angela Rossen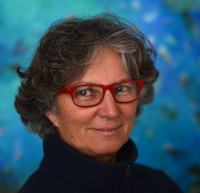 Angela Rossen is an artist who paints the plants and animals of the ocean. She also works with scientists, taking their knowledge out to children and their communities and presents workshops and events that celebrate the wonder of nature.

Angela Rossen will talk about the wonder of nature.

Dr George Crisp (MC)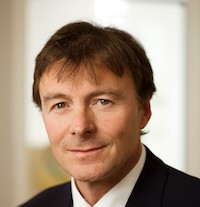 Dr George Crisp graduated in Medicine in England where he completed General Practice training. He has also spent 2 years working as a registrar at Royal Perth Hospital in General and Emergency Medicine before forming a medical practice with colleagues in Shenton Park in 2002. This practice has endeavored to become a model "GreenPractice" to highlight the benefits of environmental action to improve health in our communities.

George regularly writes for medical magazines and does talks and lectures to the public, medical students and peers on environmental determinants of health - and particularly related to the effects of climate change, air pollution and biodiversity loss.

Outside of medicine and family life he is a keen adventurer and musician playing in Perth Rock band "80s Inc".