Art: Changing hearts and minds in the next election?
About this event
Our efforts to halt runaway climate change can evoke so many emotions - passion, fear, hope, anger, frustration and and love for this beautiful planet we call home.
Join community artist, John Denlay (Aiyudot Khom), advocate & campaigner Kanchana Pathirana and the Conservation Council of SA's Joanna Wells, to explore how art can add new dimensions to our movement, and allow us to reach people that traditional forms may not.
Discussions will focus on what is possible in the leadup to the next federal election.
Enquiries: climateartcampaign@gmail.com

To see more about what is happening over the three days of the festival visit our website
https://climateactionfestival.org
Anyone will be welcome to attend any of the sessions running during the weekend regardless of whether they have registered. If a session is over-subscribed though due to Covid limitations for our "indoor" marquee spaces, preference will be given to those who have RSVP'ed.
This is a grass roots community event. Please support us by donating to our crowdfunding campaign:
https://chuffed.org/project/festival-of-climate-action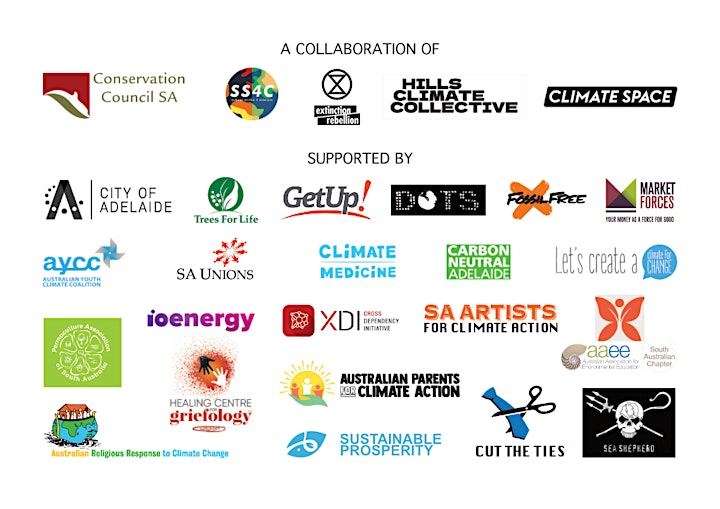 Organiser of Climate art - taking our campaigns to a whole new level