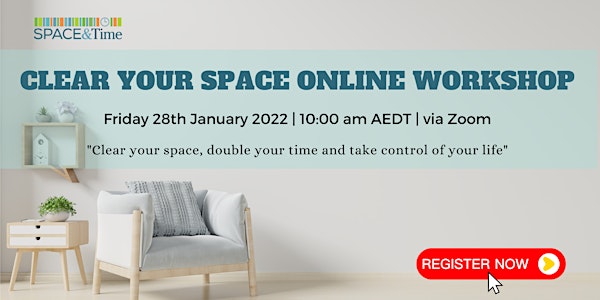 Clear Your Space, Double Your Time and Take Control of Your Life Workshop
Overwhelmed and consumed by clutter at home?
About this event
Clutter at home can feel insurmountable. It weighs you down and that weight does not lift as you walk out your front door to work or into the office. It sits on your shoulders all day and wears you down.
… but it does not need to feel like this. Join me at my next decluttering workshop - "Clear your space, double your time and take control of your life" and learn where to start, how to break the task down into manageable pieces and then maintain your organised home once you've decluttered leaving feeling more at ease, calm, and less weight on your shoulders.
Book today if you're after this liberating feeling.