Description
Hackathon info-night


How can we come up with a product or service to change behaviours for a cleaner energy future?
When we think about how we can move to a clean energy future, maybe the first question that comes to mind is how can we develop technology to enable this? But what gets ignored is the social and behavioural change that also needs to happen for us to realise that clean energy future. If CleanTech isn't easy, accessible and attractive for people to ACTUALLY USE, then even the most innovative technologies will struggle to have any impact.The change makers having a real impact now are those who realise that we need to innovate for behaviour change.
See how Tesla made electric vehicles attractive. Think portable solar panels that you can take camping or on a boat. Think how LEDs have replaced light bulbs in most places, saving an incredible amount of energy. What could be the next step?
This hackathon is a CleanTech women initiative. We invite teams with female leaders to participate.
Currently, only 19% of startups are founded by women and only 7% of women lead tech startups which ultimately leads to very few female CEOs. Only 4.6% of Fortune 500 companies have a female CEO.
In STEM sectors and particularly CleanTech the female engagement is even lower. The energy transition is on the agenda of every country. The market for CleanTech products is growing and expected to boom in the coming years. Women can't be left aside of this market. In 10 years we want to see female and male leaders equally represented at the top of major CleanTech organisations. We are inviting ALL women to participate (we are transgender and non-binary inclusive). Men are also welcome to participate but all the teams will need to be female-led.
This info night is the occasion for you to hear from Stuart Auld, COO at EnergyLink and Gavin Dietz, CEO at Wattwatcher, get a first glimpse on the problem statements and network with other participants.
---
Our sponsors
The CleanTech Hackathon cannot happen without the generous support of our sponsors.
A big thank you to Wattwatchers and EnergyLink for sponsoring the event and providing participants with access to their API and datasets.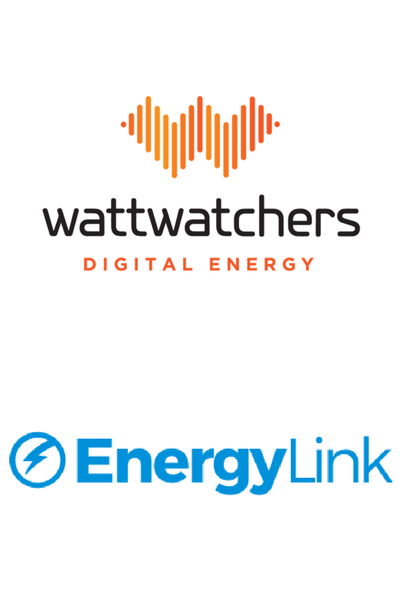 ---
Details
17:30 Doors open

18:00 Event Starts
20:00 Event concludes
Drinks and light snacks will be provided