Description
How can we come up with a product or service to change behaviours for a cleaner energy future?
When we think about how we can move to a clean energy future, maybe the first question that comes to mind is how can we develop technology to enable this? But what gets ignored is the social and behavioural change that also needs to happen for us to realise that clean energy future. If CleanTech isn't easy, accessible and attractive for people to ACTUALLY USE, then even the most innovative technologies will struggle to have any impact.The change makers having a real impact now are those who realise that we need to innovate for behaviour change.
See how Tesla made electric vehicles attractive. Think portable solar panels that you can take camping or on a boat. Think how LEDs have replaced light bulbs in most places, saving an incredible amount of energy. What could be the next step?
Your mission if you choose to accept it is to come up with a product idea that could radically change the way people consume or produce energy.
This hackathon is a CleanTech women initiative. We invite teams with female leaders to participate.
Currently, only 19% of startups are founded by women and only 7% of women lead tech startups which ultimately leads to very few female CEOs. Only 4.6% of Fortune 500 companies have a female CEO.
In STEM sectors and particularly CleanTech the female engagement is even lower. The energy transition is on the agenda of every country. The market for CleanTech products is growing and expected to boom in the coming years. Women can't be left aside of this market. In 10 years we want to see female and male leaders equally represented at the top of major CleanTech organisations.
---
Cleantech women is an initiative to support female entrepreneurs on their journey. We are organising events to create a community and inspire women to take the next step in their career. We're building a network of mentors to provide our fellow female founders with strong supporters and advice.
---
Details:
15 March (evening) Info Night Introduction to the problem statements and speed networking + Workshop with Stuart Auld, COO at EnergyLink. missed the info night? No problem, you can find the video on our Facebook page and we'll give you all the details when you register.
23 March (evening) Hackathon Starts + Design Thinking and Designing for Behaviour Change workshop with Catherine Raffaele (Learning Director at EnergyLab)
24 March (all day) Hackathon with access to mentors, judging and prizes
You won't be alone to solve this challenge, we'll help you find a team of 2 to 4 people and we will be providing access to mentors.
To understand all the nuts and bolts of energy behaviour, Stuart Auld, COO at EnergyLink will run a workshop on behavioural data they've collected on energy usage.Catherine Raffaele, Learning Director at EnergyLab will also run a workshop on Behaviour Change.
All meals, snacks and drinks are provided during the hackathon. Light snacks and drinks will be provided during the info night and the pitches.
You will also get access to:
Resources on behaviour change and design thinking

API from our partners EnergyLink and Wattwatchers
---
Rules
The idea you're going to present can't be an existing business
You cannot have won another hackathon with the same business idea
You cannot have been part of an accelerator program with the same business idea
All the teams must have at least one female leader
No discrimination of any kind will be accepted. Any participant not respecting this rule will be excluded immediately from the hackathon.


---


The Challenges
You can choose to tackle one of these 4 challenges or work on your own idea during the Hackathon
Problem A: How might we support the
behaviour
change needed to help large commercial buildings increase their environmental (NABERS/Green Star) ratings?
You might consider:
What tools and services could you develop to help?
How you might incentivise stakeholders and get traction?
What resources you can use, e.g. electricity data from existing main meters and installed sub-meters?
Problem B: We are gaining more and more data on electricity usage behaviour, but most of the data still comes in a 30-minute interval data. How can we make this data useful for consumers and businesses?
You might consider:
How can we make a compelling value proposition for better metering equipment?
How can this data be used to encourage consumers and businesses to consume less energy (by upgrading some of their appliances for example) and/or shift their demand to reduce pressure on the grid (by running their washing machine or charging their EV at night for example)?
How can we best leverage the 30-minute data to offer a product or a service?


Problem C: How might we support the behaviour change needed to engage consumers in energy?
You might consider:
What sort of UX or interfaces are needed for different consumer segments, families, singles, low socio-economic, high socio-economic etc?
What technologies are required to deliver this?
Where would you start such an interaction (e.g. Solar Schools are starting with schools in QLD via the curriculum)?
Problem D: In Australia, energy efficiency is potentially the next largest supply of energy after coal. How do we make energy efficiency 'consumerised'?
You might consider:
How do we interface energy efficiency with house construction and regulatory settings
How do we communicate on energy efficiency so the 'person in the street' can understand what we are talking about?
What technical channels would make this work?
---
Mentors
You will have access to amazing mentors to assist you during the competition the list includes:
Anne Foster, Senior Vice President, Quinbrook Infrastructure
Alice Lang, Scenario planning and Strategy, AGL Energy
Emma Wartski-Coonan, Group Counsel - New Energy, Legal, AGL
Michele Santosa, Senior UX Designer, Cozero
and more to be announced!
---
Judges
Justine Jarvinen, Chair, Wattwatchers and Chief Operating Officer, UNSW Energy Institute
Justine Jarvinen is the Chief Operating Officer of the UNSW Energy Institute. Justine has more than 23 years of experience spanning the energy value chain in technical, commercial, strategic, advisory and board roles. She has been employed by ExxonMobil, Shell and AGL Energy, and was a leading energy equity analyst at JBWere. Justine has a track record of 'future proofing' the energy sector and was instrumental in establishing AGL's New Energy division. In addition to being Chair of Wattwatchers, she is a director of ASX-listed Milton Corporation, and social enterprise Pollinate Energy.
Joel Courtney, Chief Technology Officer, EnergyLink
As Chief Technology Officer Joel is responsible for the delivery of EnergyLink - a cloud-based platform increasing energy productivity with powerful analytics, benchmarking, and performance tools.
Before joining EnergyLink Joel was a founding member of Ausgrid's Smart Grid engineering team, helping deliver their Smart Grid programme. In his spare time, he enjoys time on the bike, on the slopes and capturing the world around through photography.
Piers Grove, Managing Director, EnergyLab
Piers is the co-founder and Managing Director of EnergyLab and sits on the investment committee of the Early Stage Clean Energy Fund. He serves as a founding director of Climate KIC Australia and as a Governor of WWF-Australia.
Katie Vines, Director of Sustainable and Resilient Cities, Climate-KIC Australia
Katie Vines is Director of Sustainable and Resilient Cities at Climate-KIC Australia. She brings expertise and experience working with mega-cities around the world to create innovative, end-user led transformation towards sustainable and resilient Australian cities and regions. She previously worked as the Head of Adaptation Research at C40 Cities climate leadership group. In this role she led a program of research and facilitated a global network of city staff that drove meaningful, measurable and sustainable climate change adaptation. Katie has worked in State and Federal government in Australia where she collaborated with communities, local governments, researchers and public and private organisations on building adaptive capacity.
---
Prizes
$500 cash prize for the winning team and $200 for the runner-ups
Free hotdesk at EnergyLab and mentorship to get your idea to the next stage
Possibility of collaboration with our sponsor's teams
Guaranteed access to the CleanTech Women Fellowship for female founders in the winning team
---
Our sponsors
The CleanTech Hackathon cannot happen without the generous support of our sponsors.
A big thank you to Wattwatchers and EnergyLink for sponsoring the event and providing participants with access to their API and datasets.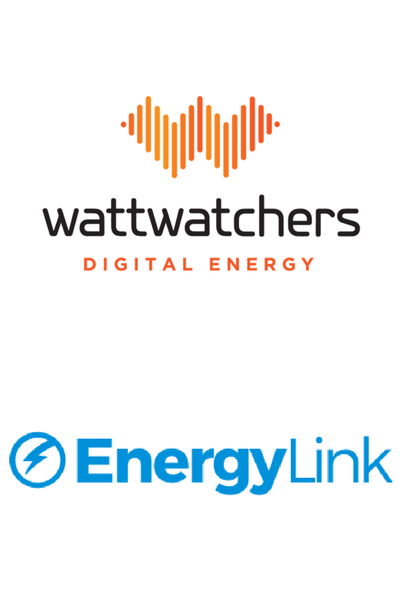 ---
Volunteers needed
If you don't want to participate, but still want to be involved, we'd love some people to help out on the day.
We'll need volunteers for the 15/03, 23/03 and 24/03.
Please email Sarah at sarah@energylab.org.au if you're interested.
Organiser of CleanTech Women Hack: Changing behaviours for a cleaner energy future