Clean Language and Symbolic Modelling: Using metaphor as a mirror to see yourself and others

Friday, March 28, 2014 at 9:30 AM

-

Sunday, March 30, 2014 at 5:30 PM (AEDT)
Event Details
"This isn't another tool for my toolbox. It's a whole new toolbox."

Over the last 20 years Penny Tompkins and James Lawley have developed a unique way of facilitating people to make those subtle shifts in perception that lead to organic change and personal evolution. Their 'clean' approach, Symbolic Modelling, is based on David Grove's Clean Language and his innovative therapeutic work with people's self-created metaphor landscapes.

What you can expect from this workshop:
To experience emergent and experiential learning (rather than a traditional training).
To witness a change process that requires the facilitator to have no desire for change!
To explore what happens in the minds of two leaders in the field.
To experience your own metaphor landscape on a personal development topic of your choice.
Hands-on practice of facilitating others with skills-based coaching from Penny and James.
To learn and/or to develop your modelling skills (you have them - you just may not know it yet).
To discover how you can apply what you are observing and learning in your own work context.
This workshop will begin with Penny and James doing client sessions with volunteers from the group. These will be paused periodically for debriefing and explanation of the process. In this way learning will emerge from what happens making this a one-off workshop that will inevitably be rich with insight and discovery for all.

The small group will include people who have had a range of prior experience of Clean Language from a little to a lot. Rather than plan a specific programme in advance, our aim is to design the process as we go along based on what participants need and using what happens in the room as the content. The style of the workshop will therefore not be formal training but more an exploration on how to facilitate using Clean Language and Symbolic Modelling. We expect participants will gain a deeper understanding and first-hand experience of the subtle ways of responding to:
the individual nature of each perosn's inner metaphor landscape
what happens in the moment and the surprising twists and turns of the unique unfolding of each process
potential serendipitous moments and signs of prospective change.

Examples of the 'frames' we will use to debrief what happens :
The personal nature of change processes.
How to be influential in ways that are congruent with an individual's system.
How metaphor reveals our patterns and how people can change.
How what happens in the moment is a fractal of systemic patterns and processes.
The function and elegance of Clean Language.
Becoming a master of modelling and working with human perception.
And anything else that the group is curious to know more about!
See Frequently Asked Questions about workshops run by Penny and James.
Numbers are strictly limited and a generous A$150 early-bird discount is provided for those who book by January 31st. Lunch but not accommodation is included.
Organised in cooperation with Dr Ian Snape of thecoachingspace.com.au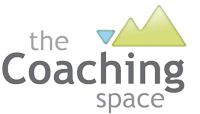 and Bill Aronson of myplaceintown.net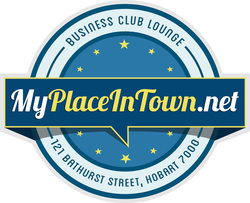 Some experience of Clean Language will be beneficial but is not as important as an open mind.
Preparatory Resources are provided below for those with no or little experience.

Introductory articles:

Coaching: Coaching with Metaphor
Therapy: Tangled Spaghetti in My Head
Health: Mind, Metaphor and Health
Education: Learning Metaphors
Business: Metaphors of Organisation

You can see two videos:
The Tree of Wisdom (24 minutes) and download the attached annotated transcript.
Frozen in the Headlights. (10-minutes) and download the annotated transcript of the session from SyM-Lite-calibrating-transcript-v3.pdf
Background reading:
What Constitutes Clean Language? describes the differences and relationships between Clean Language, Symbolic Modelling (and other clean methodologies), and a clean philosophy.

A crucial part of Symbolic Modelling is how to use a person's language to distinguish whether they are attending to a Problem, a proposed Remedy or a desired Outcome (the PRO Model). Find out how at: Coaching fo P.R.O.'s.

An excellent introduction is the new book by Marian Way: Clean Approaches for Coaches: How to create the conditions for change using Clean Language & Symbolic Modelling

For more in-depth reading:

Metaphors in Mind: Transformation through Symbolic Modelling (2000)
James Lawley and Penny Tompkins

+ Any of the 200 articles available at cleanlanguage.co.uk
Have questions about Clean Language and Symbolic Modelling: Using metaphor as a mirror to see yourself and others?
Contact The Developing Space
When & Where

MyPlaceInTown.net
121 Bathurst Street
Hobart, TAS 7000
Australia

Friday, March 28, 2014 at 9:30 AM

-

Sunday, March 30, 2014 at 5:30 PM (AEDT)
Add to my calendar
Organizer
Our focus is on enabling people to flourish. Everyone is different, every team is different, and we design our coaching to meet individual, team and organisational aspirations.
We coach people using the best available processes, one of which is the Clean Language process. And we are delighted to offer Clean Language training with Penny Tompkins and James Lawley who are world leaders in applying Symbolic Modelling the Clean Language of David Grove to individuals, groups and organisations.
They are supervising neurolinguistic psychotherapists (registered with the United Kingdom Council for Psychotherapy since 1993) and have provided consultancy to organisations as diverse as GlaxoSmithKline, Yale University Child Study Center, NASA Goddard Space Center and the Findhorn Spiritual Community. 

They have co-authored Metaphors in Mind: Transformation through Symbolic Modelling, a training DVD,  A Strange and Strong Sensation, two chapters in the recently published  Innovations in NLP, and over a hundred articles all available at: www.cleanlanguage.co.uk