Description
Clean Energy Hack: the 24-hour challenge for a cleaner energy future
Are you interested in the potential of business and technology to address challenges like decarbonising our electricity grid?
EnergyLab and Origin Energy have teamed up to challenge you to find solutions to facilitate the uptake of clean energy in Australia. You'll have 24 hours to come up with a business idea that solves one of the problems proposed for this hackathon.
---
How it works
Inspiration: We'll kick off with a couple talks and present the hackathon challenges.

Team forming: You can register as a team if you want, but if you're missing a team member or registering as an individual then we'll help you find teammates.

Ideation: Once teams are formed the brainstorming begins! Come up with a bunch of ideas and pick the one you want to work on for the rest of the hackathon.

Developing: We'll leave lots of time for you to develop your ideas, build a prototype if possible, and prepare your presentation.

Presenting: Each team will present to a panel of judges, who will pick the winning teams.

Celebrating: Unwind and celebrate what you've achieved in less than 24hrs over a drink and something to eat.
---
Challenges
1) How can we help customers make better energy decisions?
How can we establish trust between utilities and customers?
How can we incentivise customers to adopt 3rd party energy management?
How can better energy management create tangible value for both customers and utilities?
2) How to entice the next wave of solar? Beyond subsidies and early adopters.
Consider:
How can we help underserved segments of the market to take up solar power?
How can we improve the current model for solar and make it viable for mass adoption?
What are the services that can make solar+storage more attractive to households?
For both challenges, you can choose to look at households or commercial customers.
---
Details
6 July (5:30 PM - 9:30 PM) Hackathon start: presentation of the challenges, team formation, dinner and start hacking!
7 July (8 AM - 5PM) Hackathon with access to mentors, breakfast and lunch are included
7 July (5 PM - 7PM) Pitch your solution and celebrate with networking drinks!
You'll need to bring a laptop and fresh ideas. We'll handle all meals and snacks.
Who should participate? Students, entrepreneurs, designers, engineers, hackers, professionals, and anyone else interested in energy startups. You can register as an individual or as a team.
---
Judges, mentors and prizes
We will be announcing the full list of judges, mentors and prizes soon.
---
Our sponsor
This event is made possible thanks to our sponsor Origin Energy.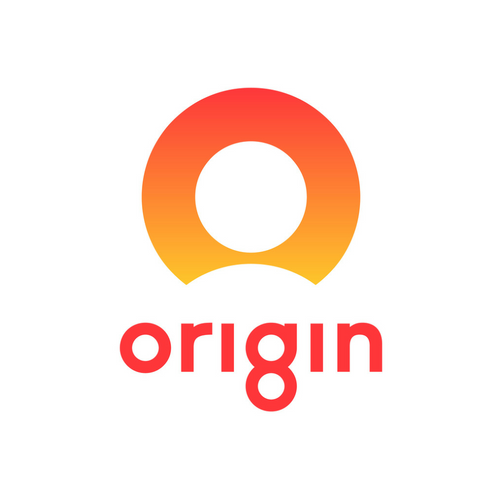 We'd also like to thank our partner Hackathon Australia for their support

---
Volunteers needed
If you don't want to participate, but still want to be involved, we'd love some people to help out on the day.
We'll need volunteers for the 6/07 and 7/07.
Please email Sarah at sarah@energylab.org.au if you're interested.