Description
Are you interested in the agriculture supply chain and its challenges? Do you want to learn about solving these challenges using clean energy? Are you ready to immerse yourself in the intersection of clean energy and agriculture innovation in Cambodia?
EnergyLab is launching it's Clean Energy and Agriculture Incubator for entrepreneurs, professionals, experts, changemakers, innovative do-ers and out-of-the-box thinkers to come together. We will learn, discuss and meet like-minded individuals in clean energy and agriculture. Together, we can learn about the challenges and innovative agri-businesses supporting the agriculture and clean energy industry in Cambodia.
Speakers
UNDP - Mr. Nick Beresford and Swedish Embassy Ms Johanna Palmberg


ElevenOne Kitchen - Ms. Soklim Srun Challenges sourcing fresh local produce

Khmer Organic Co-operative - Mr. Noun Tum Challenges in organic supply chain

Solar Green Energy – Ms. Thida Kheav share existing solar solutions Photo/Case Studies

Ecosun – Ms. Chin Ol share photos/case study innovative mobile solar solution for ag

EnergyLab – Ms Bridget McIntosh launch Clean Energy Agriculture Incubator program
Overview
5:30 - 6:00 pm - Registration and Networking
6:00 - 6:30 pm - Welcome Inspirational Speakers and Images
6:30 - 6:45 pm - Launch of Clean Energy and Agriculture Incubation
6:45 - 8:00 pm - Networking, refreshments
Refreshments and snacks will be provided. Limited to 60 tickets. Please RSVP so we can confirm your spot.
Location: UNDP Cambodia
Date and Time: 5:30 - 8:00 pm, Monday 26th August 2019
Cost: Free, drinks and snacks provided
If you have any questions please contact Bopha at bopha@energylab.asia
Thank you to Sweden & UNDP for funding the program and hosting this event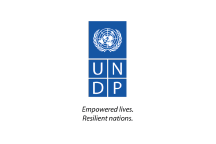 We are happy to have worked with The Cambodia Partnership for Sustainable Agriculture (CPSA) and GrowAsia to help us with outreach.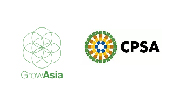 Organiser of Clean Energy and Agriculture Innovation Incubator Launch