Description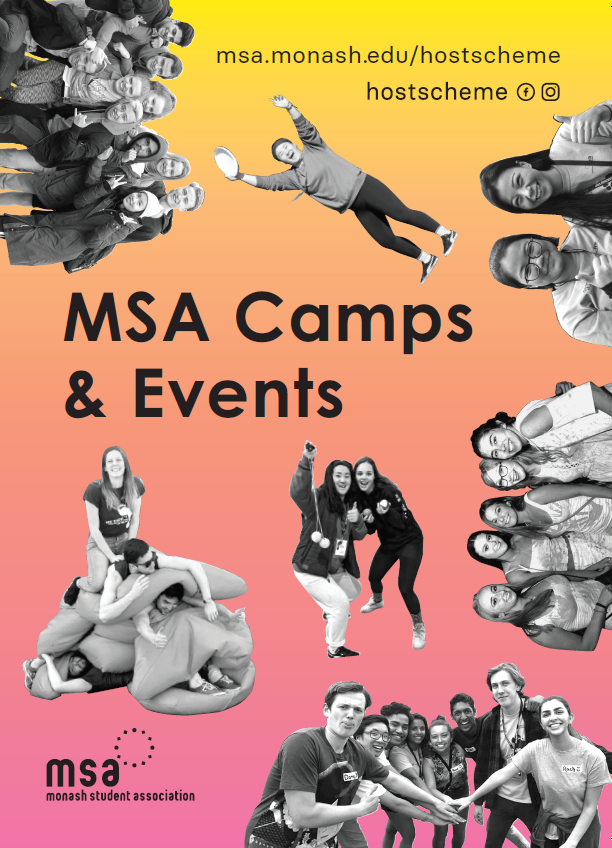 Date: Saturday the 23rd of February
Time: Meet at 7:00PM for some food and banter with a movie start time of 7:30PM
About MSA O-Functions
MSA O-functions provide new students with an opportunity to meet other new students from their area prior to their first day on campus.
Functions are a fun, inexpensive and accessible way of meeting new people in their area who they may never have bumped into otherwise.
About Monash Movie Night Function
Looking for a chill way to meet new Monash students in your area? Well look no further! MSA (Monash Student Association) will be holding a movie night at Clayton Campus, where you can munch on all the popcorn and candy to your heart's content, while chillin' under the stars in front of our very own moonlight cinema (also known as the Northern Plaza near campus center).
Even if movies aren't your thing, come along and bring your friends anyway for some good ol' socializing, because:
1. Free popcorn!
2. You can make some amazing new friends and
3. Did we mention the free popcorn??
Tickets: Free
Event Organisers:
James
T: 0466797375
E: jdav37@student.monash.edu
Laura
T: 0413 022 514
E: lewit1@student.monash.edu
Address: Northern Plaza, Monash Clayton,
Wellington Rd, Clayton VIC 3800, Australia
Meeting Location: Meet at Northern Plaza near the BBQ area across from campus center.
Parking: Parking at Monash is free on a Sunday!
Public Transport: Coming by Train you can take the Pakenham Line to Huntingdale Station then the 601 Bus to Monash Clayton.
Things to bring: Things to sit on, snacks, warm clothes because we will be sitting outside!
Do you have dietary requirements? Please let us know before the date ☺
Feel free to bring some snuggly blankets, as we will be sitting outside, hope to see you all there!