Classes with Glasses: Where have all the good men gone? - BYO Booze Allowed
Description
BROUGHT TO YOU BY CLASSES WITH GLASSES: LATE NIGHT WORKSHOPS - BYO DRINKS
A 'how to' dating workshop for women who want to find, meet and even start conversations with good men, in real life!
WHERE HAVE ALL THE GOOD MEN GONE?
I bet you've heard this question asked a dozen times, right?
However, have you ever stopped to wonder, where have all the 'BEST' men have gone?
What if told you, that I knew the answer…
Join Russy from The Social Collective for a night filled with like-minded women, BYO vino, and inspiration!

It seems that many women today have a very simple method for meeting men. They swipe left or they swipe right. Period.
Some have even decided to take a more relaxed approach and believe that the right guy will come along at the right time…
Cue universe!
Now don't get me wrong, I have nothing against serendipity and I'm not saying that you won't find the love of your life this way. I'm just saying...
How effective has this strategy been for you in the past?

Let me ask you these three questions:

Are you happy with the quality of the guys you are meeting and dating?

Are you happy to keep meeting the same type of guys, over and over?

Are you happy to waste time going on awkward dinner dates, drinks and undefined 'catch-ups' with guys that say, "we should hang out sometime?"
If you answered NO to any of these questions, then you have landed in the right place and I'd like to Invite to join me and others like yourself at our next workshop...
We plan to explore:
The What

What's the problem? Why men don't show up the way they used to.

What 'type' of man are you meeting?

What does a high-quality man look like, and is that actually what you want?
The Where
Where are all the single men hiding? Understanding the different social environments and the type of men you might meet there.

Where you can meet high-quality men IN REAL LIFE
The How
How to think differently about meeting men - Key mindsets for success.

How to improve the chances of him approaching you - Practical strategies

How to effortlessly break the ice and start a conversation with the guy you like without seeming too forward or needy

WHAT TO BRING:

Your choice of BYO vino or beer

Your dating questions, stories, and experiences

Pen, paper, and an open mind


About Russy & The Social Collective:
---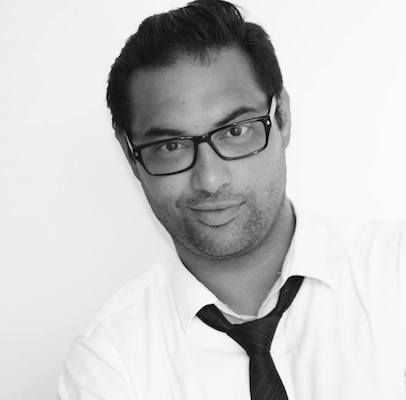 Russy Ross and his team of passionate, cheeky and charming troublemakers aim to simply challenge the way you think about dating and personal relationships.
Their vision is to inspire you to take (back) control of your dating life and provide you with practical advice on how to master your social & communication skills for a love life filled with confidence, choice,and purpose.
Russy has been talking all things dating and relationships for over 10 years across both London and Sydney previously working as a social and dating coach for men.
Today he focuses on working closely with women who are ready to take their dating life to the next level and has a genuine passion for helping people to identify, develop and strengthen their social confidence, charisma and charm.
Having gone through his own transformation from uber nerd to everyday socialite, Russy knows (first hand) what it feels like to navigate today's disposable dating culture.

He is constantly looking to positively disrupt the dating landscape, break all the rules and leave a significant dent in a world that is driven by technology, dating apps and pure frustration.
As part of their #DateDifferently approach, Russy & The Social Collective run a series of dating talks, interactive workshops and unique one-on-one coaching session, all focused on changing the way you 'Think, Meet, Engage & Attract' the men in your life.
They believe it's time to #DateDifferently!
Click Here for our Instagram
Click Here for our Facebook
Organiser of Classes with Glasses: Where have all the good men gone? - BYO Booze Allowed
Looking for team building activities in Sydney that your workmates will actually enjoy? Organising a hens party and want to learn something new? All our private Classes with Glasses are perfect for groups who want to have fun and do a bit of bonding at the same time. Most of our classes are BYO drinks and you are welcome to BYO catering as well.
Classes with Glasses are held at Bustle Studio in Surry Hills. A beautiful heritage listed terrace house situated only 3 mins walk from Central Station.
Classes include:
- Flower Crowns
- Watercolour Painting
- Terrarium and Botanical
- Clay Handbuilding
More info here: https://www.bustlestudios.com/corporate-private-booking
Email laura@bustlestudios.com to check availability and for a quote for your group.