Classes with Glasses - Watercolour & Wine, Valentine's Edition - BYO Booze
Description
**POP-UP BUBBLES STORE BY BROWN PAPER WINE**
We've got your back this Valentines Day. This special edition watercolour class is the perfect romantic gift or Galentines Day night out with your besties. First glass of bubble is on us!
Richie from Brown Paper Wine will be on hand with a specially curated range of sparkling wine that you can puchase to drink on the night, or as a gift to take home.
You'll be spreading the love by creating a personalised watercolour card or artwork for your significant other, or others.
What's included:
You'll be greeted with a glass of bubbles upon your triumphant arrival.
This 2 hour workshop covers an introduction to the basics of the watercolour technique including beautiful watercolour washes and gradients etc.
Design your own Valentine's Day themed paintings. Anything is possible, there will be plenty of inspiration and examples to get your creative juices flowing.
The class is all about having a good time and is suited for both the very beginner and more experienced artists.
Plenty of materials will be supplied so you can let your inner-artist go all out.
If booze isn't your bag then feel free to bring along your fave kombucha, kefir, or whatever takes your fancy.
About Malou: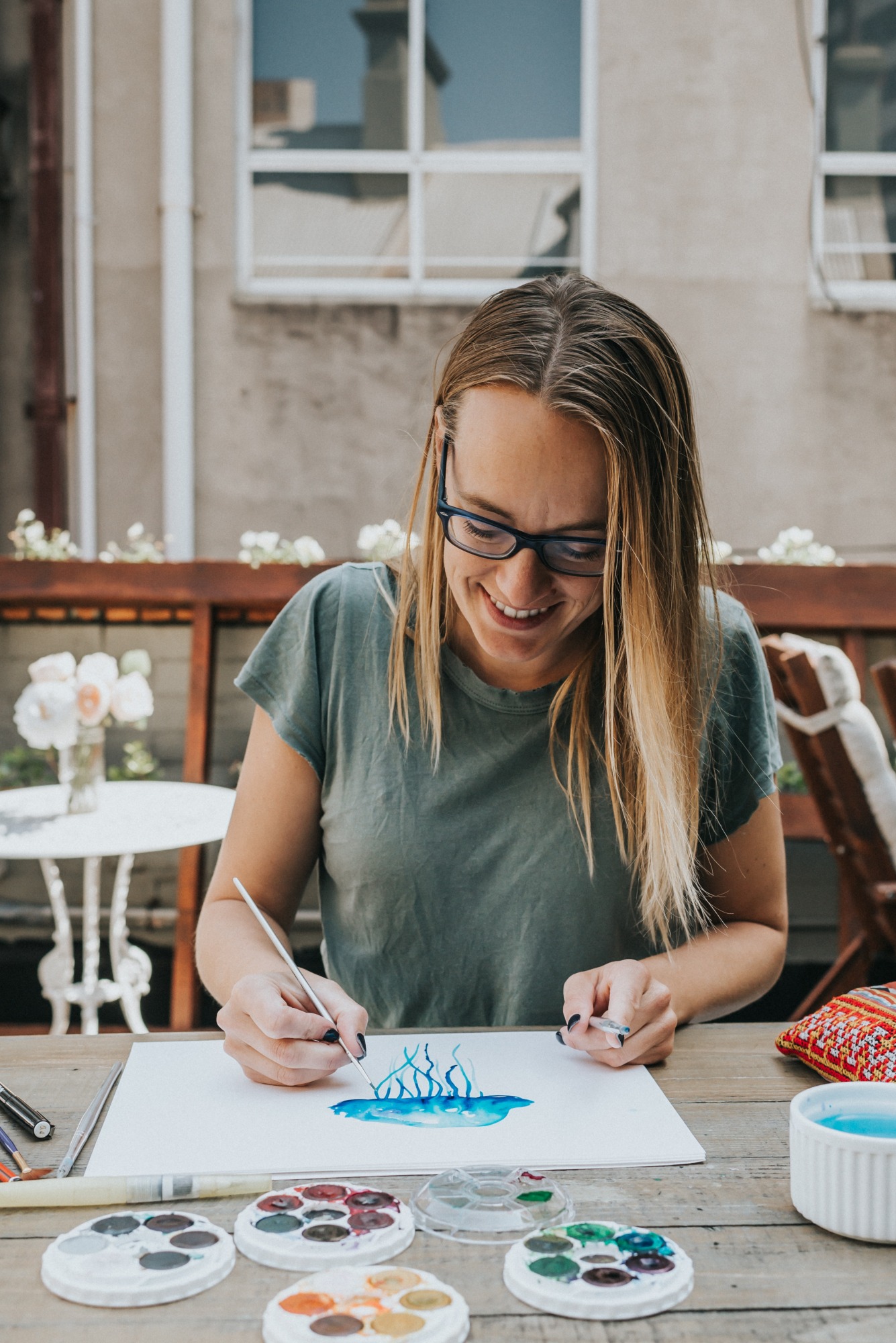 Malou Zuidema is a Sydney based, Dutch illustrator. She creates colourful and playful illustrations, often with a quirky joke. Her workshops are all about creativity, playfulness and having a great time, while going home with a piece of art that you didn't know you could create before.