Claiming Refundable R&D Tax Offsets - Guidance for Startups
Description
The interactive session will provide a high-level overview of the R&D Tax Incentive, with discussion on the obstacles typically encountered by start-ups, and how to navigate the claims process.
Attendees to this session will learn tips on:
Identifying tax benefits (including possible cash refunds) available to eligible companies.

Identifying the document requirements for claiming the tax offsets.

Issues to avoid while navigating the claims process.
About Pavel Reddy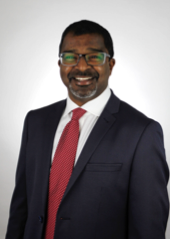 Pavel has more than 10 years of R&D Tax expertise, having worked for a Big Four firm, as well as a nationally respected R&D Tax consulting firm.

With a Doctorate in Biology and a two-decade academic career in the Sciences, he is well-placed to identify and understand the technology that underpins R&D claims across a number of sectors.

Pavel has also met the requirements for R&D Tax Agent registration, and is currently registered with the Tax Practitioners Board.

Having regular contact with the regulatory bodies (AusIndustry and the ATO) enables Pavel to keep up-to-date with the issues affecting both the R&D Tax Incentive program and the companies that claim the tax offset.