C&K Maranoa Community Kindergarten Black, White & Bling
Description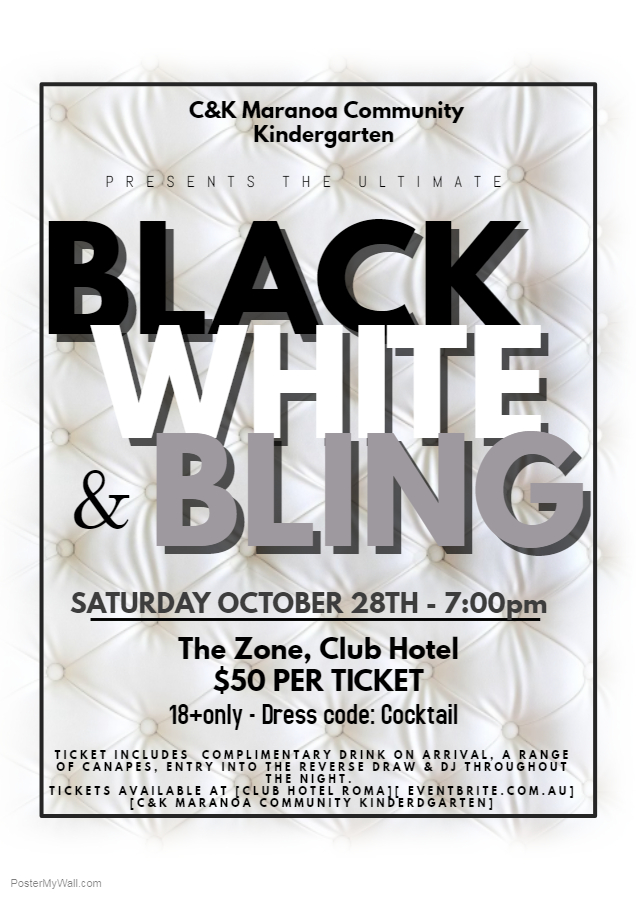 The 2017 C&K Maranoa Community Kindergarten Black, White & Bling is a night for the staff, children and families to say thank-you for all the fundraising efforts by the Maranoa Community over the past 5 years.
This year we aren't seeking donations or sponsorship, just your attendance and the opportunity to show you that the money raised has allowed us to upgrade our outdoor play space and learning spaces indoors and of course have a chat and boogie on the Dfloor.
The reverse draw is a raffle where every entry ticket sold is drawn from the balloon wall, with the last number drawn declared the winner of the major $$$ prize.
Even though the ticket states that the event is until 10pm, please stay on throughout the night as this venue becomes open to the public from 10pm.
We can't wait to share this evening with you and look forward to seeing you all.
Miss Haylee
---