Description
StudyPerth invites you to the inaugural City of Perth International Education Event Series networking event, Meet the Students.

Come and hear the challenges facing international students and how government and business can collaborate with the international education sector to resolve these issues. StudyPerth has also invited their 10 International Student Ambassadors who, over the next 12 months, will advocate for international students and draw attention to the benefits that international education brings to WA.

This event will be the first of a series to be held over the next 12 months, that will assist international students in their study journey and help them participate further in community life.

Topics of discussion will include:
The international student perspective – What do they want to get out of the international student experience and what are the challenges they face when they arrive?
The government perspective – Why does government see it as important to help develop the international education sector and how can they help international students?
The business perspective – How can business become more engaged and how can the sectors work together to deliver better outcomes for international students?
Please join us for an evening of discussion and networking. Drinks and canapes provided.

Time: 5.45pm - 7.30pm (Registration from 5.30pm)
Date: Tuesday 30 July
Venue: BGC Conference Room (28 The Esplanade, BGC Centre, Perth)
RSVP: by Wednesday 24 July
Speakers: Michael Carter - Manager International Trade and Investment Centre, CCIWA; Ahmed Ademoglu - Chair, BISWA

The BGC Conference Room is best accessed via Howard Street, and is located to the left of Reveley's Café in the BGC Centre undercover area.


---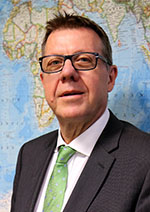 Michael Carter - Manager International Trade and Investment Centre, Chamber of Commerce and Industry WA
Michael Carter has over 25 years' experience in International Engagement, Business Development and Government Liaison gained from working in senior management and marketing roles in the private and in the public sector. Within his suite of core competencies include a well-grounded experience in the areas of; Stakeholder Engagement, Govt policy and advocacy, International Engagement and Strategic Planning,

Michael has worked for private sector organisations in Western Australia and the United Kingdom in various business development, international engagement and marketing roles in; commercial and private banking, the agribusiness sectors of seafood, dairy, meat and road infrastructure.

He worked for the Australian Federal Government's trade and investment agency; Australian Trade Commission (Austrade) for 12 years to promote trade and investment for Australia internationally across a wide range of industry sectors including Food & Agribusiness, International Education, Advanced Manufacturing, Healthcare, Mining & METS and Road Safety.

In Austrade Michael spent 8 years in India as Trade Commissioner; 2007-2011 in New Delhi and 2011-2015 in Chennai. He also had a short-term secondment to Malaysia prior to his postings to India.

His skill and proven pedigree are to develop and implement effective marketing and business plans to facilitate business development and sustainable growth internationally.

Michael holds a Business Degree from Curtin University (Western Australia) majoring in Marketing and Management.


---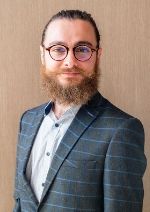 Ahmed Ademoglu - Chair, Board of International Students WA

Ahmed is an international student from Turkey studying Nursing at Curtin University. He came to Australia in 2011 with very little English. After studying English for one year, he attended Curtin College and completed his Foundation Course. During his study, he became a student leader in the college. His leadership skills and passion were noticed by the College Staff and they offered him an Internship in student services. After completion of his internship, he was offered a part-time job in Curtin College.

Then, Ahmed was elected unanimously as the President of International Students Committee in Curtin University in 2016. He represented international students in various board and committee meetings in Curtin University. In 2017, when representing the Curtin University in CISA Conference, Ahmed was elected as the National Vice-President of CISA (Council of International Students Australia). He has travelled to several states, attended and spoken at various conferences and meetings. He had the opportunity to sit in the Council for International Education with six federal ministers and CEOs of peak bodies and leaders of the sector. He was the Conference Convenor for CISA 2018 Conference and the project leader for CISA Business Sustainability Project. After, successful completion of the projects and end of his term, Ahmed helps as Advisor to the new CISA Team. He advocates for all international students in Australia. He has a passion to help people. Hencewhy, after his degree, he is planning to study Medicine as masters and become a specialist.

Ahmed is the Chair of the Board of International Students Western Australia, and was appointed to the StudyPerth Board a co-opted Board Member in June 2019.


---

About the City of Perth International Education Event Series
The development of the International Education Event Series is a key outcome of StudyPerth's Action Plan 2019-2025. The series will feature monthly talks focusing on bringing together students, educators, business, government and the community to discuss matters related to the social and economic benefits that international education brings to WA.

The event series is sponsored by the City of Perth, and proudly presented by StudyPerth.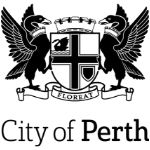 ---

By registering for this event, you agree to have your data added to the StudyPerth contact database and that StudyPerth may contact you about future events and with industry information.