Description
The City of Belmont is offering local community members a Cultural Tour of Belmont during the Let's Celebrate Belmont Festival month as part of the City's commitment to its Reconciliation Action Plan 2015–2017.
The purpose of the tour is to provide a unique opportunity to increase the community's awareness of Aboriginal culture, heritage and connection to land. Areas of significance include: Tomato Lake, Adachi Park, Bilya Kard Boodja Lookout and Signal Hill.
The Tour will be facilitated by a respected Noongar Elder, Dr Noel Nannup who is a known story teller, cultural guide, instructor and mentor. Noel has a passion for sharing and promoting Aboriginal Heritage and keeping Aboriginal culture alive in the Perth Metropolitan area.
Please contact the Community Development team on 08 9477 7219 or email community.development@belmont.wa.gov.au for further information.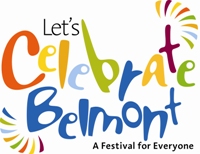 This event is part of the City of Belmont's Let's Celebrate Belmont Festival.