Event Information
Location
107
107 Redfern Street
Redfern, NSW 2016
Australia
Description
"The best art is political and you ought to be able to make it unquestionably political and irrevocably beautiful at the same time." ~ TONI MORRISON
Carnival of the Bold is back again, showcasing the works of 10 culturally diverse writers at the launch of the Citizen Writes Project. The talented writers are Annie Zhang, Claire Xin Wen Cao, Coco Huang, Deniz Agraz, Donna Chang, Elizabeth Veronica Mora, Hasitha Adhikariarachchi, Janette Chen, Kalhari Jayaweera and Moreblessing Maturure.
They will share excerpts of the pieces they have been developing during a series of writing workshops led by award-winning writer Dr. Roanna Gonsalves (The Permanent Resident). The afternoon will touch, entertain, humour and provoke, and connect you with these talented writers.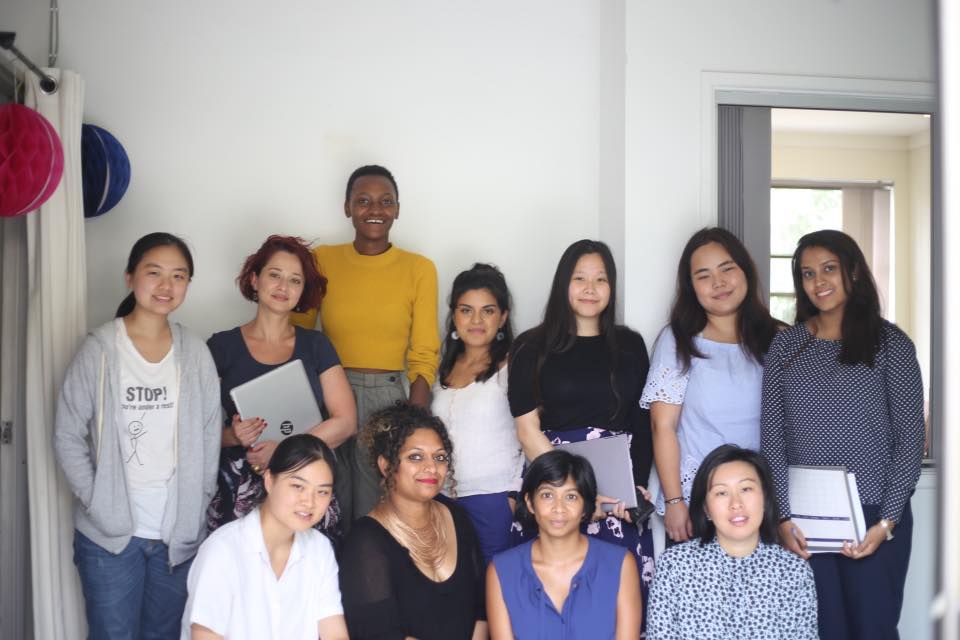 A comprehensive survey* of Australian artists published in 2015 shows that only 8% of professional artists in Australia are from a non-English speaking background, compared to the 21% of Australians recorded in the 2016 census who speak a language other than English at home.
The Citizen Writes Project aims to demonstrate how creative writing and the power of words can influence and inspire and to create opportunities for inclusion and representation of culturally diverse stories in our society. The program celebrates voices that are rarely heard in the mainstream media to encourage cross-fertilisation of ideas, process and mediums, and develop, support and showcase underrepresented writers.
Supported by City of Sydney's Matching Grant program, the Citizen Writes Project develops and highlights work by culturally and linguistically diverse writers, and aims to demonstrate how creative writing and the power of words can influence and inspire. The project creates opportunities for emerging writers to develop their craft, celebrates voices that are rarely heard in the mainstream, and encourages cross-fertilisation of ideas, process and media.

* www.australiacouncil.gov.au/workspace/uploads/files/arts-nation-final-27-feb-54f5f492882da.pdf

ABOUT THE WRITERS
Annie XY Zhang is a Chinese-Australian writer from Southwest Sydney. She won first prize in the ZineWest 2018 Writing Competition and the Honi Soit 2017 Writing Competition. Her work has been featured in Pencilled In, ARNA and Sweatshop Women, amongst others.

Claire Cao is a fiction writer from Western Sydney. Her work has appeared in TLB Review of Books, Voiceworks, Djed Press and Subbed In. She is currently working on a screen project for Co-Curious' Behind Closed Doors program. She tweets a lot about movies and food @clairexinwen.

Coco Huang is a Chinese-Australian writer, musician and scientist. She enjoys reading and writing experimental stories, particularly satirical and metafictional ones with a dash of magical realism. Her award-winning short fiction and poetry have most recently appeared in ARNA, Hermes and the 2018 Sydney University Student Anthology. She tweets @cocoxhuang.

Deniz Agraz was born in Turkey and arrived in Australia as a teenager in the late 90s. She identifies as first generation Turkish/Australian. She teaches English as a second language to adults. Deniz finds that writing fiction is a way for her to negotiate her place in Australian society.

Donna Chang's professional background is in film and television. Currently, she works as a Development Producer for television company Lingo Pictures. She was formerly a Development Executive at Screen Australia and Production Executive at Ridley Scott's Scott Free Films in London. Citizen Writes is her first foray into creative writing.

Elizabeth Veronica Mora is the daughter of two love-struck Ecuadorians. Elizabeth learned, from a young age, to appreciate stories as moments of possibility. Tales of passion, resilience and risks taken valiantly have shaped her worldview and inspired her search for alternative truths. She is currently studying to become a secondary school teacher.

Hasitha Adhikariarachchi, a writer raised in Sri Lanka, now calls Sydney home. Inspired by the futility of everyday sexism and racism, her work includes poetry, monologues, one-act plays and short fiction. She was previously published in Write to Reconcile II anthology in Sri Lanka. She often reads her poetry in poetry slams.

Janette Chen is a Chinese-Australian writer. She studied Writing & Cultural Studies at the University of Technology, Sydney. Janette is a member of Sweatshop Western Sydney Literacy Movement. Her short story 'Wall of Men' will appear in the forthcoming anthology Sweatshop Women Volume One.

Kalhari Jayaweera is a writer of Sri Lankan heritage who lives in Sydney. She writes short fiction and memoir and has previously been published in Scum Mag. She tweets (mostly lurks) at @KalhariJ.

Moreblessing Maturure is a Zimbabwean/Australian inter-disciplinary artist, TEDx Speaker and Founder of FOLK Magazine. Her work across literature, stage and screen includes engagements with Playwriting Australia and Sydney Theatre Company. She is currently developing new work for various platforms. Moreblessing is a proud member of Actors Equity and MEAA's Equity Diversity Committee.

Date and time
Location
107
107 Redfern Street
Redfern, NSW 2016
Australia