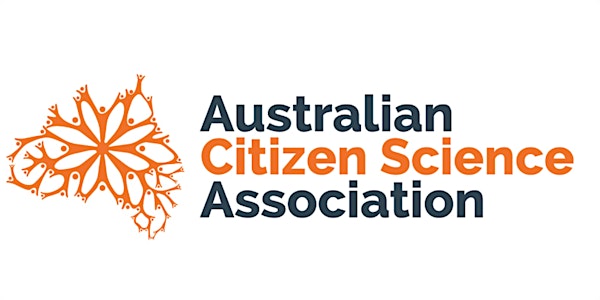 Citizen Science Lunchtime Seminar Series #2 - Jack Nunn (Science for All)
The Australian Citizen Science Association (ACSA)is hosting lunchtime seminars on new developments in Australian citizen science research
About this event
The Australian Citizen Science Association (ACSA) Early-Mid career researchers (EMCR) Working Group is presenting a new series of lunchtime seminars discussing exciting developments in Australian citizen science research.
With a goal to unite citizen science-aligned researchers and practitioners in Australia, these seminars are a space to advance scholarship, provide support, share resources and advocate for new opportunities. The presentations will be followed by a community discussion tackling local and global citizen science issues.
Our next seminar in the series will take place on Thursday, April 1st at12pm - 1:30pm AEDT.
Presenter: Jack Nunn (Science for All)
Title: Involving Everyone in Research: Creating the Evidence
Abstract: What does human genomics research have in common with environmental research, citizen science - and many other kinds of science? Answer? There's no standardised way to describe these initiatives, or how people were involved. But that's changing. Jack Nunn talks about his PhD work involving people in human genomic research and his work running citizen science projects to involve people in saving species. Jack will discuss how for all these projects, he has used 'Standardised Data on Initiatives' (STARDIT) - a new system that can describe many kinds of initiatives in multiple languages, including at the planning stage, the doing stage and any impacts and outcomes. It's only a Beta version and anyone can get involved in improving STARDIT. Come along and learn more.
Jack Nunn is the founder and Director of the charity 'Science for All', working to involve people in doing research by building partnerships between the public and researchers (ScienceforAll.world). Jack is currently leading the co-creation of 'Standardised Data on Initiatives' (STARDIT) with multiple international partners, to create a standard way to share data about involvement in research and other initiatives. Jack research area is in creating and evaluating equitable and ethical ways for people to get involved in all aspects of research and science. Jack is a PhD researcher in the department of Public Health at La Trobe University, where he is currently exploring genomic research and how people can be involved in shaping the future of this research. Jack is a member of the Medical Services Advisory Committee (MSAC) Evaluation Sub-committee, Strategy Liaison for the WikiJournals and a member of the Cochrane Consumer Executive Committee. He has worked with the World Health Organisation, the Borneo Nature Foundation, the Australian Department of Health and the UK National Institute of Health Research.
Find Jack on Twitter: @jacknunn