Description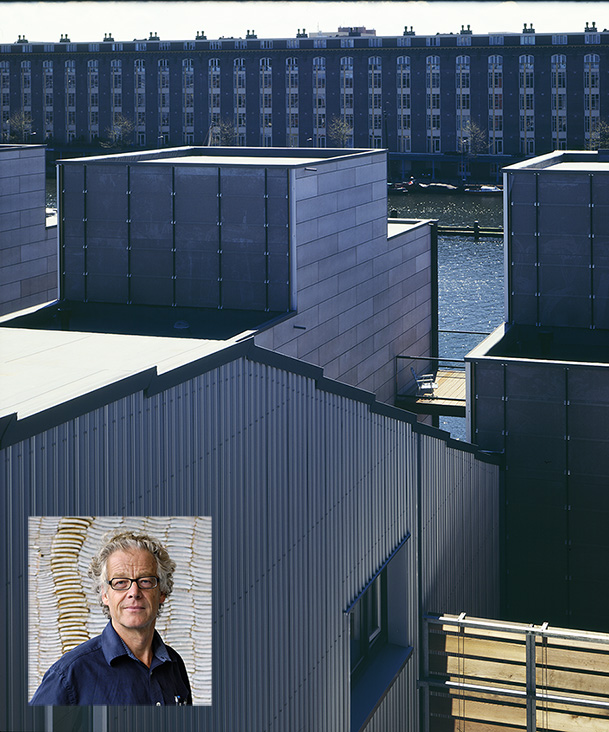 On 27 February, in a provocative lecture, Rudy Uytenhaak will address the problem of how to deal with explosive city growth as more people prefer to live in cities and larger spaces. Uytenhaak argues that we should invest in attractive 'cities full of space': intensive, sustainable land-use that provides people with access and proximity to opportunity.
He promotes an architecture that organises the intelligent distribution of capacity + space by organising mass + void on different levels.
Instead of simplistic, quantitatively driven, high-rise visions, Rudy Uytenhaak advocates a mix of sky- and ground-scrapers. Such ground-scrapers with competitive economic densities enhance the qualities of the public realm and deliver child-friendly living environments for the new lovers of the city.
The talk will be introduced by A/Prof. Rod Simpson, Faculty of Architecture, Design & Planning, University of Sydney.
Presented in conjunction with the Cities Network and the Leo Port Foundation

Biography
Rudy Uytenhaak (1949) founded Rudy Uytenhaak Architecture in 1980 and has just completed the Dutch embassy in Canberra. He was professor at Universities of Technology in Delft (2003 – 2006) and Eindhoven (1990 – 1993). His work has won numerous awards including Architect of the Year Award (2008) and the Sustainability theme award for the Architect of the Year (2007)
Rudy Uytenhaak is the author of the successful book 'Cities Full of Space' (2007), and regularly lectures in the Netherlands and abroad. His work has also been exhibited at numerous venues, and published many times in national and international media. A section of the series 'Monographs of Dutch Architects' from 010 Publishers and an Arcam handbook were wholly devoted to his work.
More work by Uytenhaak via ArchDaily: http://www.archdaily.com/tag/rudy-uytenhaak/