Description
Join us for an interactive debate at our second Female CIO Leaders Forum - CIOs leading the Cyber Defence Charge.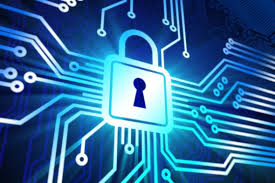 WiTWA in conjunction with event partner KPMG, is hosting a breakfast event and interactive panel Q&A session on 30 March 2017 for senior female IT professionals including CIO's, CTO's, Chief Digital Officers and IT Project Managers. This special event will provide a forum to discuss insights and experiences relating to a number of critical factors in formulating effective organisational cybersecurity responses.
Hear from our keynote speaker Professor Craig Valli (Director, ECU Security Research Institute) and an interactive panel of cybersecurity experts, including Emma Whitty (Vice President, Information Systems at Clough Ltd), Jackie Shervington (Strategic Growth Manager with BankVault) and Mourad Khalil (Technology Risk Advisory expert at KPMG).
The panel will debate a range of topics including:
the latest cyber security risks, solutions and advances
how to reconcile cloud strategies and cybersecurity
new technologies and their cybersecurity impacts
how do we support the next generation CIOs will deal with the cyber challenge
overcoming cybersecurity challenges within existing policy frameworks
developing a proportionate understanding of the range of threats and vulnerability, and
the role of the female CIO in the cybersecurity charge
Cybersecurity is becoming an increasingly complex and challenging issue for organisations across the globe. Between July 2015 and June 2016, the Australian Cyber Security Centre responded to 14,804 cyber security incidents affecting Australian businesses, 418 of which involved systems of national interest and critical infrastructure.
With more and more high profile cyber security incidents being made public, awareness of the importance of this important topic continues to steadily increase. However, whilst in Australia the ongoing dialogue around cybersecurity is largely good, there is a need for a more in depth debate about this very significant challenge.
A key challenge for many organisations is deploying the timely and appropriate response to these risks and ensuring sustainable mitigation strategies are in place to address these challenges.
---
Seats are strictly limited. A light breakfast will be served, with formal presentations commencing at 7:45am
Date: Thursday 30 March 2017
Time: 7:15am - 9:00am
Venue: KPMG, 235 St Georges Terrace, Perth WA 6000, Australia
Cost: $65 incl. GST
Full details about all the planned WiTWA events can be found at www.witwa.org.au/events.
---
Women in Technology WA Inc. would like to thank KMPG for supporting the 2017 Female CIO Leaders Forum Series.