Description
INTRODUCTION
Time: NOVEMBER 5th-10th, 2018
Venue: National Exhibition and Convention Centre (Shanghai)
Hosts: Ministry of Commerce of the People's Republic of China, Shanghai Municipal People's Government
Supporters: World Trade Organisation, United Nations Industrial Development Organisation and etc.
Organizers: China International Import Expo Bureau, National Exhibition and Convention Center (Shanghai) Co., Ltd.
In May last year, the China President Mr.Xi Jinping announced to hold the first ever China International Import Exhibition (CIIE) in Shanghai in 2018. Supported by the government, 2018 marks the opening of this history-changing economic event, the CIIE will become 1 of the most important international event in China for the following decade.
CONTENTS
1. COUNTRY PAVILION FOR TRADE AND INVESTMENT
It is exclusively reserved for country exhibitions, not for business transactions.

2. ENTERPRISE & BUSINESS EXHIBITION
The area consists of 2 sections, trade in goods and services. The section of trade in goods includes 6 exhibition areas: High-end intelligent Equipment; Consumer Electronics & Appliances; Automobile; Apparel, Accessories & Consumer Goods; Food & Agricultural Products; Medical Equipments & Medical Care Products with a total area of 180,000 m2.
CIIE OFFICIAL AGENT - ISYNERGI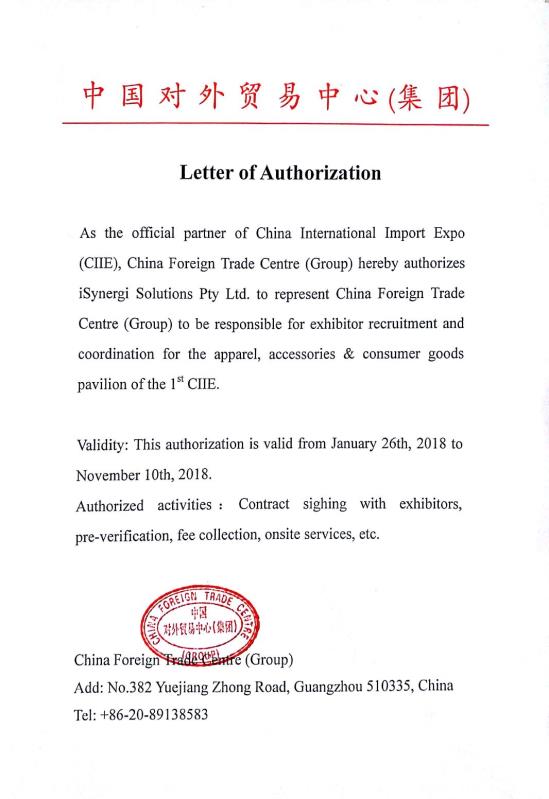 Official Website
Link : http://www.shanghaiexpo.org.cn/zbh/index.html
(English version available)

If you're planning to go into Chinese market, CIIE will be the absolute perfect solution for you.
For more information, please contact Alex Pan on 03 8692 7293.