CIBSE NSW | Fired up - New fire safety laws and an AS1668 revision

Tuesday, 5 September 2017 from 5:30 pm to 8:00 pm (AEST)
Event Details
Fired up - New fire safety laws and an AS1668 revision
On the 1st October revised fire safety laws will come into effect in NSW. Are you prepared? Also, AS1668 Pt 1 is being revised. Do you know what changes are planned and why? Can you afford to miss this technical session?

Our first speaker is Brett Fairweather. Brett is an AS1668 Standards Committee member and he will discuss the proposed changes to Part 1 (Fire and smoke control in buildings). The proposed amendments could impact most mechanical services designs, and there is still a chance for practitioners to voice any concerns or opinions, but the window of opportunity is short. If you want to do some background reading before the session, a draft of the amendments is available on the Standards Australia web site.
Our second speaker is Alan Host – Specialist Policy Officer, NSW Department of Planning and Environment. Alan will provide an overview of recently published changes to the NSW Environmental Planning and Assessment Regulation 2000 which aim to improve fire safety in new and existing buildings. The changes commence on 1 October 2017, and cover a number of areas including the new role of 'competent fire safety practitioner', submission of fire protection system and performance solution documentation, Building Code of Australia exemptions for minor fire safety system works, and a new construction inspection authority for Fire and Rescue NSW. Again, if you want to do some background reading, a copy of the fire safety regulation can be accessed from the Department of Planning and Environment's web site at www.planning.nsw.gov.au.

---
Speakers
Brett Fairweather - Brett has nearly 20 years of mechanical services design experience and has been fortunate enough to establish a role that allows him to remain actively involved in the design and delivery of projects, continue to volunteer his time to the ongoing review and development of Codes and Standards, while being able to dedicate further time to educating others in the industry on the requirements we face and to share his experience in the field. 
Alan Host - Specialist Policy Officer, NSW Department of Planning and Environment. Alan has a Master of Building Surveying a Master of Fire Safety Design (AKA fire engineering) and a number of other technical and management qualifications. He is also a Fellow of the Australian Institute of Building Surveyors. The majority of Alan's career has been spent working in State Government as a building regulator. This has included work on building regulations, codes, standards and associated matters. However, Alan has also worked in local government, post graduate education, and in engineering consultancy firms. His recent work has been focussed on building regulation reform policy.
---
This presentation will be held at Arup's offices on Level 10, 210 Kent St Sydney. The last time we held an event of this type, it was sold out in days. Whilst our venue is slightly bigger than last time, spaces are still limited, so please book early to secure your place.
As always, we include networking over drinks and snacks. All CIBSE NSW seminars contribute towards your CPD activity, as part of your CIBSE CPD requirements.
This event is proudly sponsored by: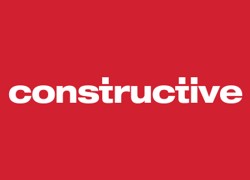 FAQs
 What's the dress code? 
The majority of people come straight from work so whatever you wear professionally is fine.
When should I arrive? 
Presentations commence at 6pm sharp. Registrations and drinks start from 5:30pm. If you arrive more than 10 minutes after the start you will probably miss our introduction and unsettle our guest speakers, so please try to be prompt.
Do I have to bring my printed ticket to the event?
You can bring your printed ticket or alternatively install the Eventbrite app on your mobile phone.
How do I contact the speakers, and will the presentation be made available?
After the event, the CIBSE ANZ news page will be updated with a summary of the event, presentation sides for download and contact details for the speakers.
How do I contact CIBSE NSW?
You can email Phil Senn, NSW Chair via psenn@cibse.org.au
Do we have a refund policy?
You can cancel your booking up to 5 days before an event and your ticket will be fully refunded. Anytime after this point no refunds will be provided, based on venue preparation. 
Any other tips?
Arrive early, make a point of introducing yourself to someone in the room you don't know. Smile and have a great time.
When & Where

Arup
Level 10/201 Kent Street
Sydney, NSW 2000
Australia

Tuesday, 5 September 2017 from 5:30 pm to 8:00 pm (AEST)
Add to my calendar