Description
25 DAYS TO CHRISTMAS
CHRISTMAS "SURVIVAL PACK" WORKSHOP
This time of the year is NOT about being PERFECT.
It's all about keeping the FOUNDATION NUTRITION STRONG so when you are around the temptations of pre Christmas parties you can survive and NOT over do it.

COMMIT and have CONTROL with NO CRAVINGS and feel CONFIDENT that you CAN choose wisely to be in GOOD health and GREAT shape for Christmas.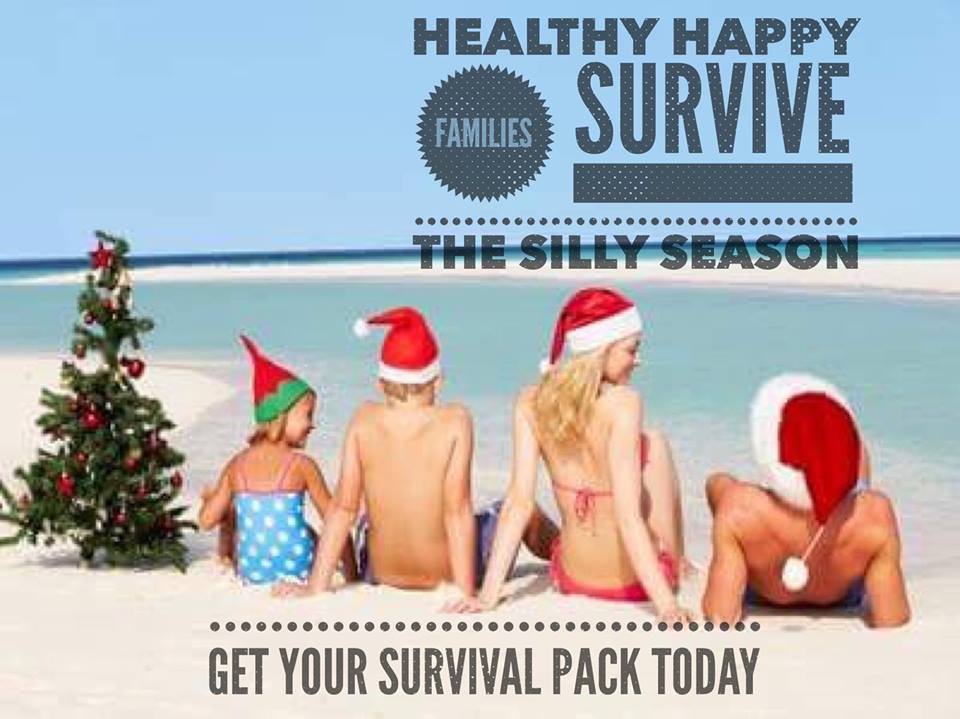 With a strong foundation you are more likely to say HO HUM to the sweet, greazy, tasty, fattening, rich, high calorie, tasty irresistable treats...or at least moderate them.

This isn't about depriving yourself, or missing out, it's all about balancing your system and lifestyle, so you can enjoy the lead up, without the negative outcomes of extra fat, tiredness, moods, stress, disappointment and frustration.

When you keep your foundation strong you have over 70%+ more control.
No more bloat or frustrating fat bits for Christmas Day.
Reach out and Book Today if you or anyone you may know is interested in looking and feeling HOT this Chrismas.

It's the best early Xmas pressie for yourself, a loved one or a friend.

Say HO HO! not OH NOOOO!!! because you know how to survive with ease this Christmas.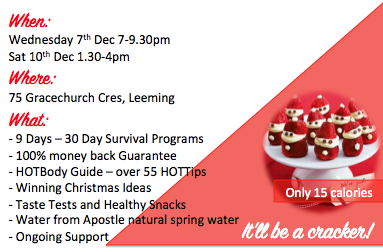 A Tasty Experience
Thrive to Survive this Christmas
BOOK your SURVIVAL PACK Today
I look forward to seeing you
Questions +61 428 612 212

Helen Frost
Lets be Face Book Friends
Nutrition Educator and Motivational Health Speaker

RedHOT Health
Like us on Face Book

Inspiration and information to be the "best you" at every age
www.redhothealth.com.au