Gin tasting lunch - feathers optional!
About this event
Christmas in July will be much like our anniversary lunch back in February. You must book a ticket so that we have numbers and you pay on the day.
Arrive on time so that we can kick off at 12.30 for gin tasting in the Tasting Room, followed by lunch starting around 1 - 1.30 pm. You can purchase drinks at the bar.
Lunch will be a set menu and food intolerances/allergies will be catered for (let us know).
Lunch:
Olives, bread and bar snacks
Cheese and charcuterie
Mushroom risotto
Parisian gnocchi
Roasted kumara salad
Pay on the day:
Gin tasting: $35 per person
Lunch: $55 per person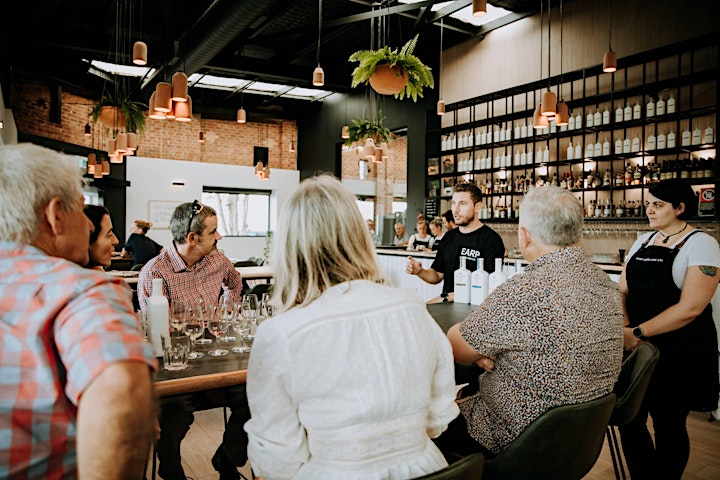 Organiser of Christmas in July
Who are 'Flamingals of the Hunter?'
A 'bizsocial' flock for GenX(ish) Female Entrepreneurs based in the Hunter Area NSW, Australia!
We are about bringing a collective of kindred spirits together that relate to doing life as an entrepreneur! Working on your own can feel like you're missing playing on a team, there's no chit chat in the lunch room, or heading out for after work drinks!
We have 'Gather the Flock' events each month to catchup and connect
You can also popup a 'gal date' post! Say you'd love to go for a walk n talk on Monday morning, ask your 'flamingals'!  Often other girlfriends are in fixed schedule careers, and not free when you might be!
Sounds a fit for you? Connect to our Facebook Group  www.facebook.com/groups/flamingalsofthehunter
We are ready for some flam-fabulous fun together...
The Flamingals Committee - Chrystie Hile, Sharyn Swan, Kristina Bircsak, Sharyn Fraser