Description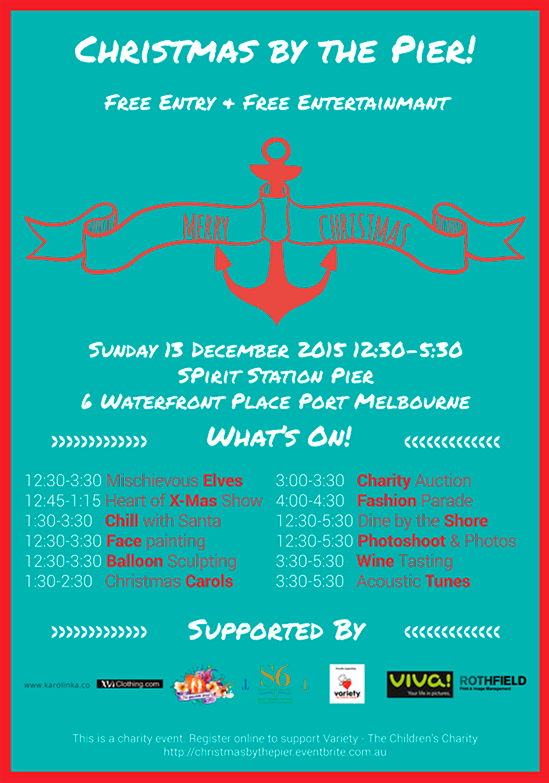 Spirit Station Pier is proud to be hosting our first annual Christmas Charity Event. Join us at the pier and celebrate Christmas in style! A fun filled day for both young and old filled with Free Entertainment & Auction Goodies.
What's On!
12:30-3:30 Mischievous Elves
12:45-1:15 Heart of X-Mas Show
1:30-3:30 Chill with Santa
12:30-3:30 Face Painting
12:30-3:30 Balloon Sculpting
1:30-2:30 Christmas Carols
3:00-3:30 Charity Auction
4:00-4:30 Fashion Parade
12:30-5:30 Dine by the Shore
12:30-5:30 Photoshoot & Photos
3:30-5:30 Wine Tasting
3:30-5:30 Acoustic Tunes
Entertainment for the kids sponsored by The Dreaming Space!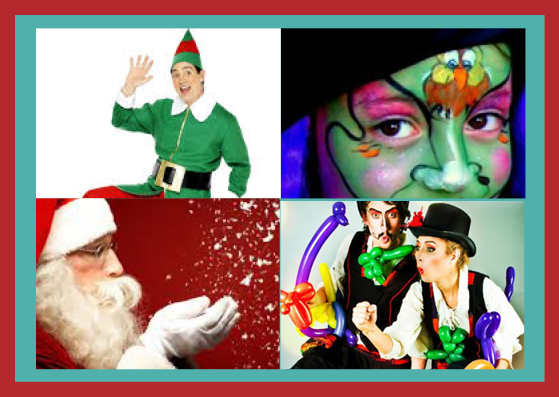 We are proudly supporting and raising funds for Variety - The Children's Charity. All proceeds from this event are going towards helping disadvantaged Australian children.
We have many auction goodies that are available for bidding even if you can't make the event! Take a look at our items here!
Transport
We are a 100m stroll from the 109 Tram (beacon cove/light rail stop), only a 12 minute ride from southern cross!

Parking

If you are driving, don't forget there is free all day parking on Beach Street. There is also ticketed parking on the pier for $5.40/hour, the machines take your loose change or credit cards. See below for parking map: