About this Event
Enjoy the Sunday before Christmas by getting in the spirit and having a magical Christmas buffet breakfast at Melbourne Zoo with very special guest Santa!!
Spend the morning with a buffet breakfast in a Christmas themed private room with a fun face painter, biscuit decorating activity (for the kids), a mimosa on arrival (for the adults) and of course meeting Santa. Afterwards enjoy the rest of the day exploring Melbourne Zoo!
Date: Sunday 22nd
Time: 9am – 11am
Price: $75* Adults | $45* kids (2-15 years) *Eventbrite ticketing fees apply
Room: Leopard Lodge at Melbourne Zoo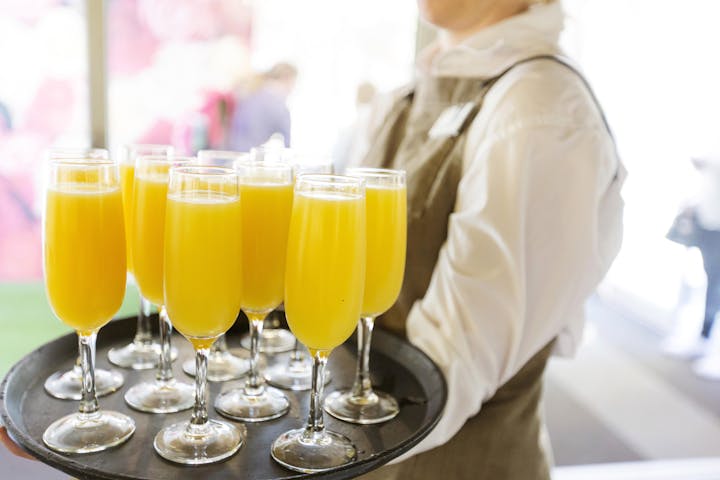 Terms & Conditions
Tickets are non-refundable & non-transferable. If you have a special dietary request please include requests at the time of booking to ensure we can organise appropriate catering. Food items may change depending on seasonal availability. Children's tickets are required for those aged 2-15 years old. All guests under the age of 18 must be accompanied by an adult. This is a licensed event. Alcoholic beverages may only be consumed by adults aged 18 and over. Suitable proof of age identification (license, passport, key card) will be required. Clients will be held responsible for ensuring that their guests behave and consume alcohol in a responsible manner and that guests under the age of 18 years old do not consume alcohol. RA (Restaurant Associates) reserves the right to request proof of identification before serving alcoholic beverages to guests. RA reserves the right to refuse the supply of alcohol to patrons who appear intoxicated. RA reserve the right to ask intoxicated and/or disorderly patrons to vacate the premises at any time. No refunds will be made for guests that are refused service or asked to vacate the premises because of intoxication or disorderly behaviour.