Description
This is our biggest party of the year, and it's on a boat! There will be a DJ playing your favourite songs, a dance floor, a bar (buy your drinks) and free party food. 300 tickets available and students from many countries! We are joining with other English schools to make this a truly international event!
You can dress up in Christmas costume if you like! Prizes for the best costume!
You can bring friends but everyone must be over 18 to join this event (you need to bring ID).
You'll have the best views of the city at sunset. Join us and get into the festive spirit!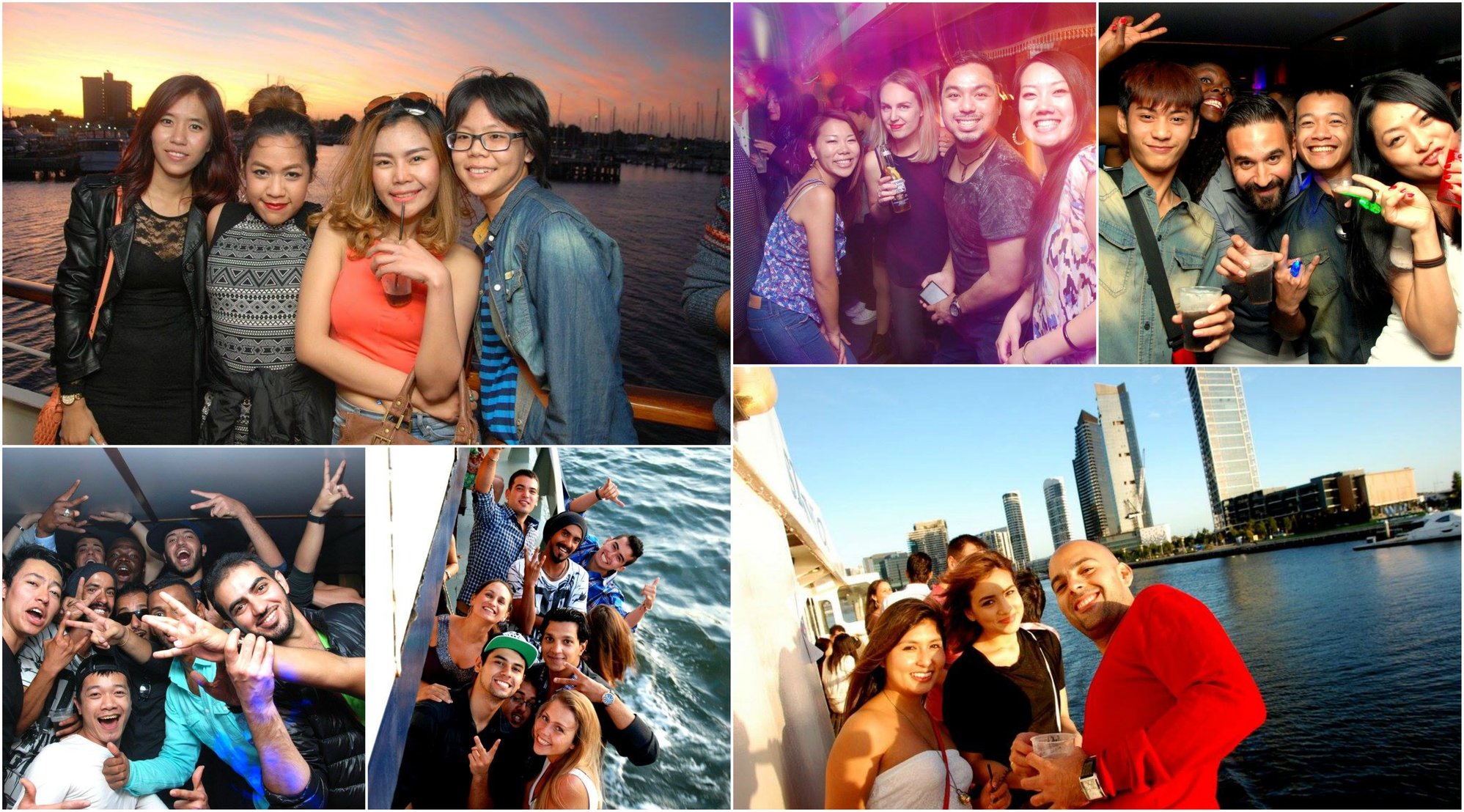 FAQs
Q. What's the refund policy?
A. You can get a full refund for cancellations 7 days before the event. Cancellation less than 7 days before the event will not be eligible for any refunds.
Q. Can I bring friends?
A. Yes!
Q. What's the dress code?
A. Whatever you like!
Q. Where does the boat depart?
A. Docklands. Check ticket for details
Q. I'm under 18, can I come?
A. No, sorry. You must be over 18
Q. Do I need to bring ID?
A. Yes! A photo of your passport is fine
Q. Is food and drink included?
A. There is food but you must buy your drinks
Q. Do I have to wear a Christmas costume?
A. No, but there are prizes for the best costume and you will be super cool
Q. How many people are coming?
A. About 300
Q. Is it fun?
A. Oh yeah!