Description

The Christians in Teaching Conference 2018 aims to bring together Christian Educators from all sectors of education (ranging from education students at university, through classroom teachers, current and aspiring leaders, academics and school board members) to be encouraged and inspired for the task of delivering a biblically-shaped education in all forms of school life. The topic for the 2018 conference is Resilient Teaching presented by Dr Donald Guthrie.

We hope that the conference will provide educators with an opportunity to be stimulated and to refine their teaching practice; for Christian educators to grapple with their theological and philosophical foundations; to leave the conference inspired to continue serving the Lord Jesus Christ and to deliver education that honours him in both name and deed.

Keynote speaker: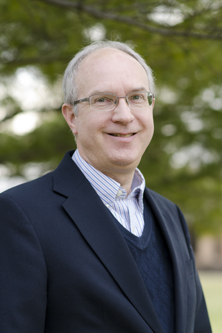 Dr Donald Guthrie, EdD
Trinity Evangelical Divinity School

Director of the PhD (Educational Studies)
Professor of Educational Ministries
The Jeanette L. Hsieh Chair of Educational Leadership

BA Grove City College, MDiv Trinity Evangelical Divinity School,
MA Indiana University of Pennsylvania, EdD University of Georgia
Prior to joining the TEDS faculty, Dr. Guthrie worked in campus ministry for 12 years with the Coalition for Christian Outreach and served on the faculty of Covenant Theological Seminary. During his 15 years at Covenant, he directed the Field Education, Doctor of Ministry, and Distance Learning programs and also served as Vice President for Academics. Dr. Guthrie is a member of the North American Professors of Christian Education and has enjoyed serving as a ruling elder in several local churches over the past 25 years. He is a frequent teacher at conferences and retreats, often addressing cultural trends, intergenerational ministry, calling and vocation, and adult learning. He is a co-author of Resilient Ministry: What Pastors Told Us About Surviving and Thriving.


The Anglican EdComm 2018 Christians in Teaching Conference is a NESA accredited event.

*Am I from a Member School?
Below is a list of the schools which currently enjoy reduced rates as member schools of Anglican EdComm.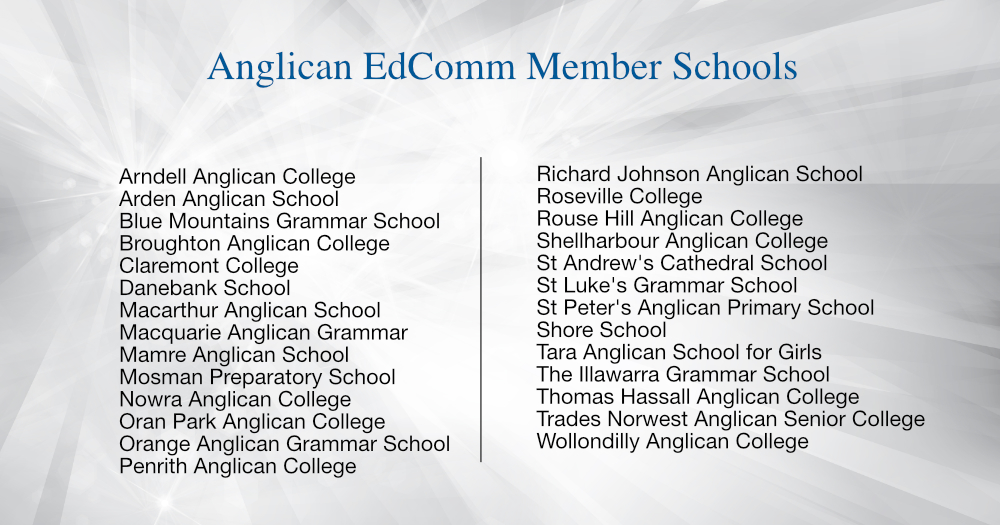 Due to a generous donation we are now able to offer a reduced rate to teachers who work in the Public Education sector and for students studying to become teachers. Every teacher from the Public system can enjoy the same rate as EdComm Member School teachers.
We look forward to seeing you at the 2018 Christians in Teaching Conference.
The EdComm Team.