Our annual Chris O'Brien Lifehouse Research Symposium is coming up on Friday 19th of November and we would love to hear about your work.
About this event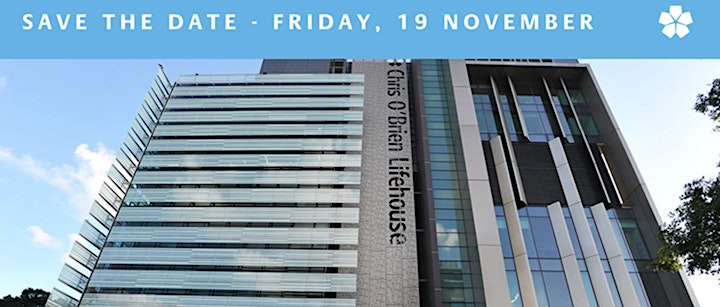 Abstracts are being accepted for the 2021 Chris O'Brien Lifehouse Research Symposium. This is a wonderful opportunity to showcase your research to all of us at Chris O'Brien Lifehouse and have a chance to win one of the great prizes on offer.
We would like to extend an invitation to all Chris O'Brien Lifehouse fellows, team members engaged in postgraduate research and postgraduate research students affiliated with Chris O'Brien Lifehouse to present. Please ensure your presentation follows the abstract template.
Upon registration, you will receive an email containing the abstract template. Once your abstract is ready it must be submitted via email to: robin.hill@lh.org.au, no later than Monday 11th of October.
Your research may also be presented remotely. If you desire to do so, please select 'Present Remotely' when registering for your ticket.
Those interested in learning about the vast number of research projects conducted at Chris O'Brien Lifehouse are welcome to attend remotely. Please register by selecting 'Attending Remotely' and we will send you a link to the live stream.
We look forward to your presentations!