Event Information
Location
Centre for Aboriginal Studies
Boardroom
#211
Bentley, WA 6102
Australia
Description

The Centre for Human Rights Education organises research seminars to allow for the dissemination and communication of our research and advocacy to the broader university and wider community. Join us for the first in our Research Seminar Series for 2017 with speaker, Dr Lisa Hartley.
---
Examining ethical and epistemological issues in human rights-oriented collaborative and community-based research
Abstract:
A central mission of the Centre for Human Rights Education is to engage in community-based, human rights-oriented research. At the same time, critical analyses of these modes of research and the complex ethical questions they raise for community-university collaborations specifically and for social science and the humanities research more broadly, is essential. Drawing on case studies from research conducted with people seeking asylum and refugees, and community organisations seeking to bring about systematic change, and this presentation will reflect on the ethical and epistemological issues that arise when conducting community-based and collaborative research.
About the Speaker: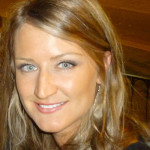 Lisa Hartley's interdisciplinary teaching and research is focused on questions of human rights and social change and is driven by a desire to bridge the gap between theory and practice. As a research active and teaching academic, the integration of community engagement, teaching, and scholarly research is germane to Lisa's academic life. Lisa's research cuts across the fields of refugee and migrant studies, sociology, and community and social psychology. Her research interests include refugee resettlement issues; the rights of refugees and asylum seekers; and prejudice towards marginalised social groups and interventions to reduce prejudice. Lisa also has extensive community-based experience in casework and advocacy, particularly working with asylum seekers in immigration detention and refugees in the community.
Date and Time
Location
Centre for Aboriginal Studies
Boardroom
#211
Bentley, WA 6102
Australia