| | |
| --- | --- |
| Choosing Life: A suicide intervention program! (Sydney Intensive) | |
Event Details
Take time out of your busy schedule and master how to…
Increase your awareness of suicide clues;

Find prevention opportunities clients may not see;

Open the discussion with clients about suicide;

Help clients move towards safety and facilitate links with further help from family, friends and professional helpers as needed.
This intensive 1-day program developed by Richard Hill, an expert in the Dynamics of Human Behaviour will walk you through:
What is suicide? - phenomenology, statistics, myths and mysteries - The Pathway of Harm and the Pathway of Care.

Risk factors - mental health factors, including depression, psychosis, bipolar, personality disorders - what medication says about a person's neurobiological state - role and impact of the media.

Protective factors - understanding of risk factors and protective factors.

Practical activity - Building local resource.

Review of theoretical underpinnings - Psycho-neuro-biology of connectedness.

For Life Program - client/practitioner relationship - effects of chronic stress - curiosity oriented approach - effects of lifestyle practices.

Practical exercises - responding to overt / covert / and implicit client behaviours - Explanation of Assessment Chart.

Dealing with affected family, friends and helping professionals - how to integrate this program with various therapeutic techniques.
This program will equip you with foundational knowledge and skills like no other suicide intervention or prevention workshop.  These skills will assist you when working with clients at risk of suicide and serious self-harm.
Book now and be one of the first to experience this fantastic new program presented by NeuroBalance – providing care through innovation!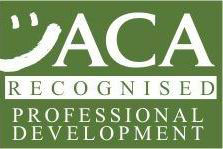 When & Where

Cliftons Sydney
60 Margaret Street
Lvl 13
Sydney, NSW 2000
Australia

Organiser
Our Mission
Neuro Balance's mission is to make a positive change to the lives of people around the world by improving the lifelong health and well-being of citizens, through initiative, innovation and integration.
Our Philosophy
Neuro Balance's philosophy is to provide practitioners with world leading, technologically advanced, diagnostic and therapeutic tools, responsive designed platform captures essential information about the clients' psychopathology at the time of their appointment.  This gives the practitioner the best opportunity to improve clients' health, well-being and lifestyle outcomes. 
Our Training Programs
Using Measures in Clinical Practice – DASS/ORS/SRS/HHH and Intro to Luscher
Measures provide clinicians with the information they require to support the development of management/care plans, as well as the monitoring, review and evaluation of that care.  Measuring the health outcomes of consumers in mental health services is critical to ensure that every consumer continually benefits from the treatment and care they receive.
Become A Certified Practitioner – 8 Color Test (Luscher) 
The Lüscher-Color-Diagnostic ® is a psychological profiling tool developed by Dr Max Luscher in Basel, Switzerland.
Dr Lüscher's research indicated that the colour selections are guided in an unconscious manner, they reveal the person as they really are, not as they perceive themselves or how they would like to be perceived.
The test covers eight diagnostic colours and their meaning to give a 90% accurate readout of the client's current disposition.
Choosing Life: A Suicide Intervention Program
This revolutionary one-day training program will equip you with the foundational knowledge and skills to work with clients at risk of suicide and serious self-harm.
The course covers:
The phenomenology, statistics, myths and mysteries of suicide
How to integrate various therapeutic techniques
Risk factors, protective factors and building local resources
The Psycho-neuro-biology of connectedness
Introduction to the 'For Life' Program
How to interpret the Assessment Chart
Dealing with affected family, friends and other involved professionals