Choice and Control Under the NDIS - Are We There Yet?
Location
The Ian Potter Auditorium, Melbourne Brain Centre
144/30 Royal Parade
Parkville
Melbourne, VIC 3052
Australia
Description
For much of the past, people with disability were denied control over their own life decisions. Billed as the biggest social reform since Medicare, the NDIS was an ambitious agenda – replacing the "one-size-fits-all" approach with a new individualised system of funding to enable people with disability to live the life they choose.
Under the scheme people with disability would be empowered to make choices about how they wanted to live their lives and have control over the services that they purchased.
Five years on, has the NDIS fulfilled its promise? Is choice and control under the NDIS achievable? Are we seeing any real changes for people with a disability and their family? In a wide-ranging discussion led by Professor Ron McCallum and hosted by social commentator Dr Susan Carland, leading experts on disability will explore the topic:
'Choice and control under the NDIS: Are we there yet?'
This event is proudly presented by the Scope-University of Melbourne Partnership in celebration of Scope's 70th Anniversary.
---
Questions for the panel should be submitted prior to the event. If your questions is directed to a particular panel member, please note that on your submission. Please include your name with your submission. You can submit your question here.
---
Event Information
Date: 20 November 2018
Time: 4:30pm-6:30pm
Venue: The Ian Potter Auditorium, Melbourne Brain Centre, Parkville
*refreshments and a light snack to follow
---
Speaker Biographies
Professor Ron McCallum,

AO
Professor McCallum is a former Chair of the United Nations Committee on the Rights of Persons with Disabilities. In 1993 he became the first totally blind person appointed to a full professorship at any Australian university when he became Professor in Industrial Law at the University of Sydney. He served as Dean of the University of Sydney Law School for five years and is now an emeritus professor. In 2011, Professor McCallum was awarded Senior Australian of the Year.

Dr Jennifer Fitzgerald, Chief Executive Officer, Scope
Dr Fitzgerald's value-driven approach has led her to work in the disability, health, aged care and community sectors for more than 30 years. She is a Director of National Disability Services, Ability First Australia and Ability Roundtable. Dr Fitzgerald is also currently on the Victorian Ministerial NDIS Implementation Taskforce. She has a Doctorate of Physiotherapy and a Masters in Business Administration. She is passionate about elevating the voice of people with disability. In 2016, Dr Fitzgerald was named Telstra Victorian Business Woman of the Year.

Professor Keith McVilly, Scope-University of Melbourne Professorial Fellow in Disability and Inclusion
Professor McVilly is an internationally renowned clinical psychologist whose work addresses the translation of research into policy and practice, with a focus on promoting the wellbeing and community inclusion of people with multiple and complex disabling experiences. He was the founding Convenor of the Australian Psychological Society's Special Interest Group for Psychologists working with People with Intellectual & Developmental Disability. He is on the Executive of the International Association for the Scientific Study of Intellectual & Developmental Disabilities (IASSIDD).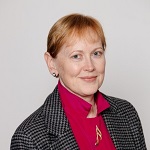 Professor Bernadette McSherry, Foundation Director of the Melbourne Social Equity Institute, University of Melbourne
In addition to her role at the University of Melbourne, Professor McSherry is also Adjunct Professor in the Melbourne Law School and the Faculty of Law, Monash University. She is a Fellow of both the Academy of Social Sciences in Australia and of the Australian Academy of Law. She is the current President of the Australian and New Zealand Association of Psychiatry, Psychology and Law. This year, she was appointed a Commissioner with the Victorian Law reform Commission.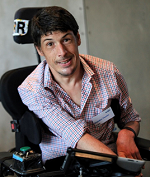 Mr Brandon Tomlin, Communication Access Assessor and Disability Educator, Scope
Mr Tomlin works as a Communication Access Assessor at Scope. Brandon draws on his lived experience as a person with disability to passionately advocate for greater understanding of communication disability. He is committed to living life as independently as he can and seeks to challenge the notion of what a person with a disability can achieve.
Q&A host:

Dr Susan Carland, academic, author, social commentator
Dr Carland is the Director of the Bachelor of Global Studies at Monash University's School of Social Sciences. She regularly guest hosts on ABC Melbourne radio, including Radio National's series "Assumptions". She is a regular Friday panelist on ABC TV's News Breakfast. Dr Carland has been a panelist at the United Nations' Geneva Centre for Human Rights Advancement. She has also been named on the 500 Most Influential Muslims in the World list, and as a "Muslim Leader of Tomorrow" by the UN Alliance of Civilisations.