Pop in anytime to meet Kylie from The Dessert Plate, who loves to introduce you to Australian chocolatiers by taste!
About this event
Kylie is back in the Melbourne Artisan Collective studio space, for a free chocolate tasting session with a range of treats that are evocative of Lamingtons. Raspberry jam, chocolate with raspberries, coconut rough and some very amazing raw chocolate Lamingtons from Folklore Wholefoods.
Kylie was inspired by the new Lamington treat Folklore Wholefoods have created which will be on taste along with other treats that feature the core flavours of Lamingtons - with not a sponge in sight!
If you love berries in chocolate, coconut in chocolate, tarty berry sauces to drizzle over your dessert or a classic rich chocolate sauce, then this tasting session is for you. At the tale end of Winter, it will probably be cold - so we shall have the divine Hot Chocolate range from Manuko on taste as well for you to enjoy.
Even better - you can pop in anytime you like between 10-4pm, no need to get up in a rush! RSVP by grabbing your free tix now, it helps Kylie with catering for you.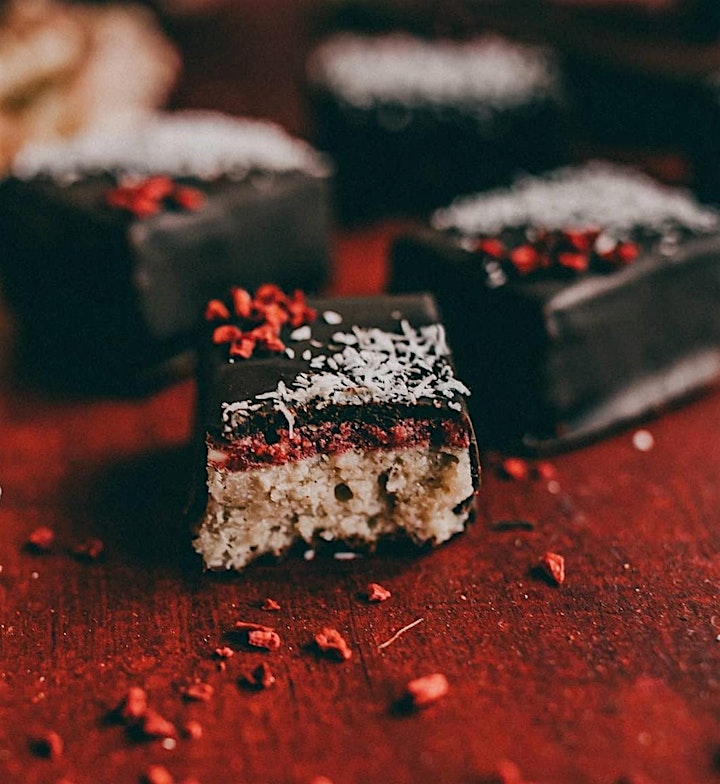 Organiser of Chocolate tasting session: featuring Lamingtons