Description
Chocolate & Kale
Wellness: Women: Wisdom
Is brought to you by the founder of Get Healthy, Tasha Rees. This unique event brings together many passionate practitioners who are experts in their field and aims to inspire and educate women to invest in their health and well being and enjoy some pampering too.
What is included:
* 5 hours of inspiration, education, pamper and power sessions
* Fresh juice
* Healthy Brunch (practical demonstration)
* Afternoon tea
* Gift bag
* Entry into door prizes
* Entry into cash prize ($100)
* Social or networking opportunity
Who should come:
Women who want to take some time out from their busy life to enjoy some pampering as well as be inspired and educated to enhance their health and wellbeing so that they may look, feel and live well.
Why shoud you come:
* to take some time out for yourself
* to discover how to look, feel and live well.
* to be inspired
* to take control of your health
* to learn strategies to enhance your health

What is a pamper session:

A pamper session is one on one time with one of the health practitioners and may include any of the following:
*Neck and shoulders massage
*Reflexology
*Reiki
*Eye or lip mask combined with a facial relax reflex point massage (qualified beauty therapist)
*Hand scrub and moisturising massage (organic products)
* Lymphatic & cellulite massage


What is a power session:
A power session is one on one time with one of the practitioners and may include any of the following:
* Love your worth - financial health check
* Using colour to enhance life - have a colour reading
* Rediscover your purpose - stop & reset


MC & Power session practitioner

Funmi Omidiora
Registered Nurse and Life Coach
Ignite your purpose & Stop & Reset.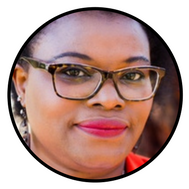 With great passion for people, Funmi specialises in helping women reconnect with themselves, find their voice and breakdown real or perceived barriers to living the life they truly want to live. Using transformational coaching skills and various strategies from life and years of experience in the health and wellness world, she will help you reconnect back to your life's purpose.
Do you live life on a roller coaster of different commitments and emotions? Are you getting negative results that comes from living that way? Would you like to learn how to do it differently?
Speakers
Lisa Carlyle
Yoga and Meditation
Find your power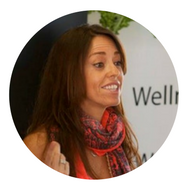 Lisa will share some simple yet powerful tools for the purpose of dealing with anxiety and self esteem issues. Her intention is lead you to your POWER. Her mission is to widen woman's view on life and its purpose. Her vision is to see all women surf the waves of each day as they rise and fall rather than holding their breath and sub-consciously wishing it away.
Lisa has a very holistic approach to her Yoga classes, she looks at them as 'mini lifetimes' and invite her students to become curious about who they are, their patterns and habits, how they feel and allows them time to connect with the experiences of their practice rather then perfecting the poses. She uses her creative intuition to structure them depending on the circumstances. No two classes will ever be the same.
Her passion for Yoga dates back over 20 years. She has also studied a Bachelor of Health Science in Nutrition and Massage Therapy at Endeavour College in Melbourne as well as Reiki Healing 1 and 2.
Tasha Rees
Nutritionist and Exercise practitioner
Look, Feel, Live Well & Healthy brunch demonstration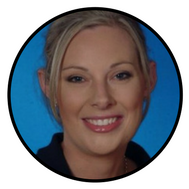 Would you like to look, feel and live well? You can, Tasha will discuss her 7 principle for creating health and wellbeing. Come and find out how to make a healthy and tasty brunch and choose the super foods to top the creations.

Tasha Rees is a university qualified nutritionist & exercise practitioner who has a passion for inspiring and educating people to invest in their health & wellbeing.
She has lectured in Anatomy, physiology, biomechanics and nutrition and combines her knowledge of the human body, exercise and nutrition to specialise programs that assist and collaborate with clients to develop individualised action plans.

Having a chronic health condition for nearly 20 years, Tasha has experienced many symptoms of ill health and understands the challenges that many people face daily.
Cherri Davis
Herbalist & Organic Tea Specialist
Herbs for Health and Healing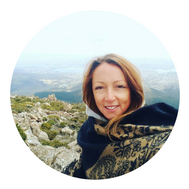 Cherri has a passion for herbs and the vast benefits that that comes with blending them into specific tea wellness solutiions. She has founded the The Loose Lips Tea Co. and My Organic Tea Solutions that are both blended locally on the Mornington Peninsula. Some of her popular blends include; My Tummy Tea, My Detox Tea, My Energy Tea and many more.
Pamper session practitiioners
Samantha Langridge
Reflexologist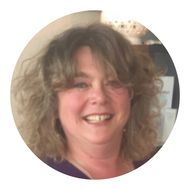 Samantha believes that the greatest thing in her life was the discovery of Reflexology. It has opened her world in so many ways, from the incredible turn around in her health, change in life focus as well as enhanced self belief and confidence. She loves helping people with their health and considers it a privilege that people allow her into their lives, to help improve their health and in turn their lives. It is something that Samantha treasures every day since beginning her full time practice in 2000.
Vicky Jamieson
Beauty Therapist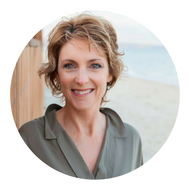 Vicky is on a mission to educate and give women their power back to make healthy choices that affect how beautiful your skin is, especially as you get older. Having Beautiful skin is more than just great skincare, it's about being happy, eating properly, managing stress and having the energy to love life and let that radiate through your skin....just like when you were first in love!
Jo Harris
Reiki practitioner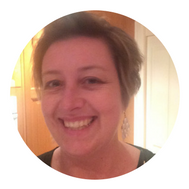 Jo uses Tera Mai Reiki and Seichem treatments to assist your body to relax, recharge and promote self healing via a gentle natural energy exchange that is channeled through Jo's hands.

Miessence Organics
Hand Scrub & moisturising massage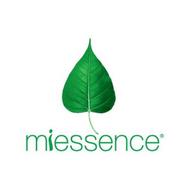 Enjoy a Miessence organic "Darling Salt Scrub" hand and forearm treatment followed by a relaxing Miessence organic "Nourishing hand cream" massage.
Neck and Shoulder massage
Practitioner TBA
Enjoy a relaxing or deeper neck and shoulder massage by a qualified local practitioner.
Power session practitioners
Michelle Roberts
Financial adviser
Financial Health Check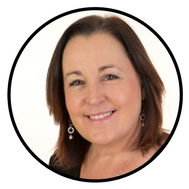 A highly experienced Financial Adviser, Michelle possesses a wealth of knowledge on all matters relating to personal and business financial planning. She has a Bachelor of Business (Prop) and an Advanced Diploma of Financial Services (Financial Planning). Michelle specialises in helping clients navigate the complex area of Business and Personal Risk Insurance, ensuring that personal tragedy does not also result in financial catastrophe.
Whether you are a professional woman, or working part-time, or a stay-at-home mum keeping the household ticking over, you are a valuable member of your family. But whilst women play a significant role in Australian family life, women remain vastly underinsured in life insurance compared to men.
The possibility that either partner in a relationship may be unable to work temporarily needs to be planned for. While the risk of sickness or injury preventing you from working is unpleasant to contemplate, insurance can assist in alleviating the financial stress.
Gaynor Lawton
Trainer and Mentor
Just Add Colur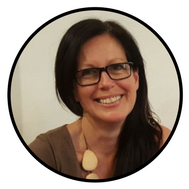 Did you know that if you struggle to get started in the morning a strawberry can help? If you are feeling angry about something wear blue to cool down your thoughts. How BIG is the change you need to make in your life – choose a shade of green and Gaynor can tell you! Colour is the most inoffensive tool we can work with, it's everywhere, it's FREE and we don't even have to be able to see it for it to have an effect on us! Just adding Colour to your life can have an amazing impact on your Health & Wellness.
Gaynor is a mentor with an ability to see people's potential and what's holding them back. She uses Colour as a way of finding out her client's story and then introduces creative and original processes to help them get back on track.
Julia Cull
The Normal Peoples Psychologist
Thought stopping technique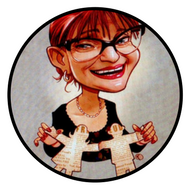 Do you have a thought that is a challenge to remove from your mind? Does it come into your mind and distract you from what your are doing. Julia will teach her 5 step technique to stop thoughts that are not beneficial for you.
Julia's background includes working as a psychologist for 27 years; a Counsellor and Welfare Worker for 8 years and a Psychiatric Nurse back in the days of institutions.

Event, Gift Bag & Door prize sponsors are current as of 27 July 2017.
Additional sponsors will be added to all other marketing material.
More to come & will be posted on Facebook.
Charity partner Biala Peninsula Inc. - 5% of ticket sales to be donated.