Description
Catapult China Sports Performance Workshop - Guangzhou
Catapult中国 - 运动表现研讨会(广州站)
10th Oct 2017
2017年10月10日
M3, 3rd Floor
Jianguo Hotel, 172 Linhe Road Central, Tianhe, Guangzhou
三楼M3会议室
广州建国酒店,广州市天河区林和中路172号
Catapult China Sports Performance Workshop - Beijing
Catapult中国 - 运动表现研讨会(北京站)
12th Oct 2017
2017年10月12日
No. 5 meeting room, 3rd floor
Kuntai Royal Hotel, B12, Chaoyangmenwai Street, Chaoyang Distric, Beijing
三楼5号会议室
北京昆泰嘉华酒店,北京市朝阳区朝阳门外大街乙12号
---
9.30: Introduction - Jason Zhang/Xinyi Wang, Catapult
欢迎致辞 - 张建新/王欣义
9.45am: "The principles and practice of athlete tracking in elite level sport' - Chris Barnes, Queens Park Rangers FC
职业体育中运动员监测的原理与应用

10.45am: Break
茶歇

11am: "Team-sport tracking: Progression on sports tracking data' - Matthew Spencer, Norwegian School of Sport Sciences
团队运动的监测:运动监测数据的发展

12pm: Lunch
午餐

1.30pm: "Using athlete tracking data to impact on performance decisions in the English Premier League" - Chris Barnes, Queens Park Rangers FC
运动员监测数据在英超中对于运动表现决策的作用

2.30pm: "Applications of inertial movement analysis (IMA) and local positional system (LPS) data" - Matthew Spencer, Norwegian School of Sport Sciences
运动惯性分析(IMA)与本地定位系统(LPS)的应用

3.45pm: Break
茶歇

4pm: Catapult update - Xinyi Ji/Jason Zhang/Xinyi Wang
Catapult的最新动态 - 季欣怡/张建新/王欣义

4.45pm: Roundtable/panel session
专题讨论环节

5.30pm: Dinner
晚餐

---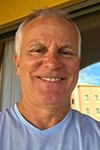 Chris Barnes
Chris Barnes has an advisory role with Catapult and a Visiting Fellow role with Staffordshire University. During the past 20 years Chris has built and managed multidisciplinary support teams at the elite level of several sports (Soccer, Rugby League, Basketball). Over the past 10 years Chris has been a huge advocate for the use of tracking technologies to map and monitor training load in athletes. His philosophies are built around creating individual training 'fingerprints' in team sports athletes, which are used to develop programmes to optimize sporting performance. Chris is active on an academic level, regularly publishing papers in peer-reviewed journals, and an active member of the Executive Committee for the Football Medical Association (FMedA) and the Accreditation Committee for the British Association of Sport and Exercise Sciences (BASES).
Chris Barnes是Catapult体育科学领域的资深顾问,并在斯塔福德郡大学担任客座教员。在过往的20年间,Chris为不同项目(足球、橄榄球、篮球)的职业球队组建和管理过跨学科的技术支持团队。在最近的10年间,Chris一直作为运动员监测技术的积极倡导者进行着训练中球员运动负荷的观测与研究。围绕着他所创立的团队运动中为特定训练环节建立"指纹"档案的理论,许多后续的衍生内容被开发出来用于优化运动表现。同时,Chris在学术方面也会经常在期刊上发表科研文章,并且是足球医疗协会(FMedA)管理委员会与英国体育运动科学协会(BASES)认证委员会的成员。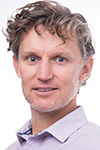 Matt Spencer
Matt Spencer is an Associate Professor in the Department of Physical Performance, Norwegian School of Sport Sciences. His roles include: leader of the applied sports laboratory and research group; supervisor of PhD and masters students related to the physiology and performance of team sports (handball and football); coordinator and lecturer of bachelor units relating to physical training in team and individual sports. Over the past 20 years Matt has worked as an applied sport scientist involved in various elite sporting programs, both in full-time and consultancy positions, including 10 years in the Australian institute of sport system. In addition, Matt has published numerous studies mainly related to the physiology and performance analysis of elite athletes.
Matt Spencer是挪威体育科学学院体能表现部门的副教授。他所涉及的工作包括带领科研团队,培养硕士和博士生进行团队运动(手球和足球)相关的生理学和运动表现研究,以及为本科生讲授体能训练相关的课程。在过往的20年间,Matt也以全职或顾问的身份在多个运动项目的职业球队中担任体育科学家,其中包括在澳大利亚体育学院任职10年。Matt在多个期刊上发表了大量关于职业运动员生理学和运动表现研究的文章。
---
For hotel booking at Guangzhou venue, please contact Shina Lau, Tel: 86 20 83936388 ext. 3818, Mobile: 13226639429, Email: shina_lau@jianguohotelgz.com
如需预订广州建国酒店住房,请联系 刘燕平,电话: 86 20 83936388 ext. 3818,手机: 13226639429,邮箱: shina_lau@jianguohotelgz.com
For hotel booking at Beijing venue, please contact Prada Liu, Tel: 86 10 58285500, Mobile:13910818110, Email: pradalau@kuntairoyalhotel.com
如需预订北京昆泰嘉华酒店住房,请联系 刘小姐,电话: 86 10 58285500,手机:13910818110,邮箱: pradalau@kuntairoyalhotel.com